3 Key Takeaways From The Federal Reserve Statement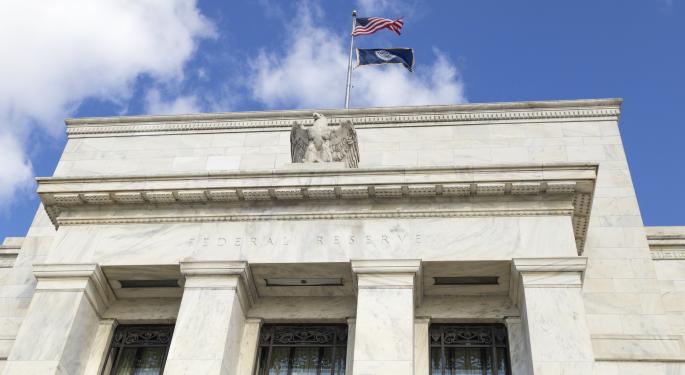 After its first meeting of 2015, the U.S. Federal Reserve opted not to raise interest rates from near-zero percent levels. The statement provided the first updates on the U.S. economic outlook since the Fed's last meeting in December.
Remaining Patient
The Fed noted that, in terms of raising interest rates, "it can be patient." The U.S. economy has begun to improve at a healthy pace recently, growing by 5 percent from July to September of 2014. However, many economists view the economic recovery as a fragile one, and the Fed clearly is in no hurry to test its strength. It's widely believed that the first interest rate hike since 2006 will come sometime in mid-2015 at the earliest.
Key Numbers
The U.S. economy added three million jobs in 2014. The unemployment rate has now dipped to 5.6 percent but remains below the Fed's long-term target. The Fed report highlighted an increase in household spending and business investment, but noted that the recovery in the housing market "remains slow."
Related Link: Bill Gross: Fed Will Raise Rates By 25 Basis Points Sometime In 2015
The Fed remains concerned about inflation levels, which have dipped below its long-term target of 2 percent. The report indicated that inflation is "anticipated to decline further in the near term," but that it is expected to rise "gradually" to the 2 percent target rate over "the medium term."
Global Headwinds
Falling oil prices have been one of the major drivers of deflation worldwide, and other major economies around the world are not experiencing the positive growth that the U.S. has enjoyed lately. Growth is slowing in China, Japan is currently experiencing a recession and Russia will likely soon fall into its own recession. Growth has recently stalled throughout Europe as well, and many analysts believe that the Fed wants to avoid stepping on the toes of the European Central Bank's recent quantitative easing program by raising interest rates too soon.
Posted-In: Top Stories Economics Federal Reserve Best of Benzinga
View Comments and Join the Discussion!