#DeflateGate Isn't The Only Reason To Root Against The Patriots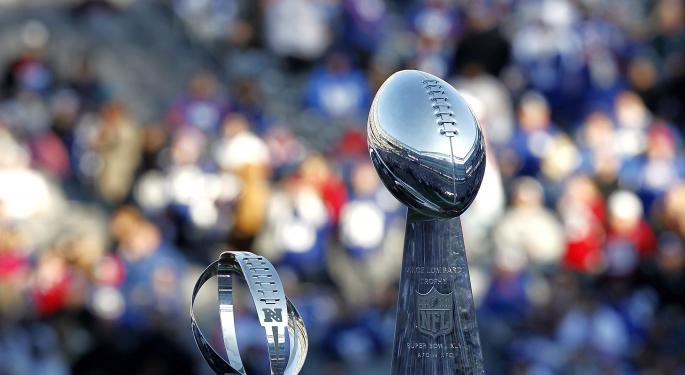 Over the weekend, rumors that the NFL was investigating whether or not the New England Patriots deflated game balls to make them easier to handle in their championship game against the Indianapolis Colts gave Americans another reason to root against the Boston-based team.
While #Deflategate has pulled fans without a team in the big game over to Seattle's side, investors are also likely to cheer on the Seahawks.
The Super Bowl Indicator
The Super Bowl Indicator dictates that years when an NFC team like the Seahawks wins, the markets perform well and when an AFC team like the Patriots wins, markets are less profitable. The indicator may sound silly, but it is backed up by market data. The accuracy of this rule has been shown to be nearly 80 percent, meaning a Seahawks jersey could turn out to be a great investment.
Betting On Big Brands
While the Super Bowl indicator is not generally considered a sound investment strategy, the big game will offer up plenty of investment opportunities as big names vie for brand recognition through the famed Super Bowl ads. NBC has raked in record amounts of cash this year by selling 30 second spots for up to $4.5 million, a 12.5 percent increase from last year's price.
Related Link: Legal Marijuana Is Causing A Price Problem In Washington State
Anheuser-Busch InBev NV (NYSE: BUD) will have a monopoly on the beer advertisements as it is the only brewery to buy a spot during the game. Anheuser-Busch also joined several other companies like Pepsi Co (NYSE: PEP) by allowing consumers participate in their campaigns ahead of the game online, thus driving traffic to their websites as well.
Posted-In: #Deflategate NBCNews Top Stories Markets Trading Ideas Best of Benzinga
View Comments and Join the Discussion!