Taiwan Semiconductor's Internet of Things Platform to Go into Mass Production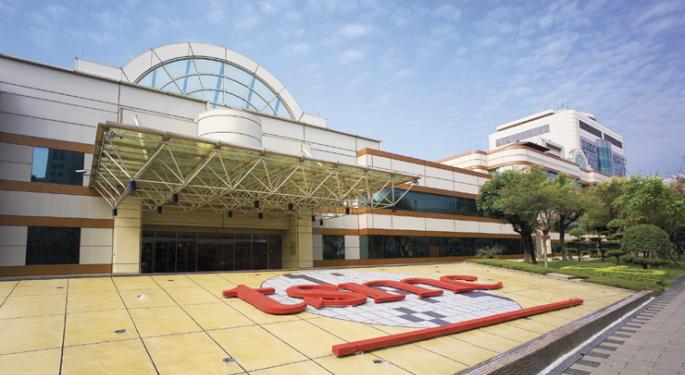 Taiwan Semiconductor Manufacturing Company Limited (NYSE: TSM) is developing the its Ultra Low Power Platform manufacturing process for Internet of Things, reports Commercial Times via WantChinaTimes. The platform will be mass produced this year, according to the report.
Customers include ARM Holdings plc (NASDAQ: ARMH), CSR plc (NASDAQ: CSRE) and Silicon Laboratories Inc. (NASDAQ: SLAB).
Taiwan Semiconductor closed Friday at $21.20, a loss of almost 3%.
View full article http://www.wantchinatimes.com/news-subclass-cnt.aspx?id=20150110000013&cid=1102&MainCatID=0
Posted-In: WantChinaTimesNews Tech
View Comments and Join the Discussion!