What The Market Is Reading: Eurozone Deflation, David Versus Goliath & A Major Antibiotic Discovery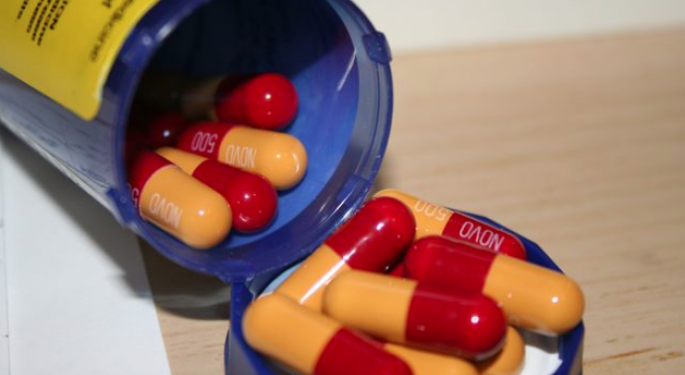 'I Am Charlie'
Thousands of French citizens holding signs reading "Je Suis Charlie" (I am Charlie) gathered overnight and newspapers throughout Europe republished Charlie Hebdo cartoons this morning in support of free speech, following Wednesday's deadly shooting inside the French satirical newspaper's headquarters.
The shooting ended with 12 people fatally shot and several others wounded, sending shock waves around the world.
One man suspected to be involved in the shooting, Hamid Mourad, turned himself into police, but two others are still at large.
French police were still searching for suspects Sid and Cherif Kouachi when a gunfight early on Thursday claimed the life of one policewoman in the nation's capital.
It is still unclear whether or not the shootout is related to the attack on Charlie Hebdo.
Related Link: 4 M&A Rumors The Market Is Watching
What's Lower Than East Coast Temps?
Eurozone inflation figures confirmed what most were expecting: The region fell into a period of deflation in December.
A report out on Wednesday showed that consumer prices fell 0.2 percent from the previous year. The real question is how long it will persist and whether or not it will push the region back into a financial crisis.
Act Already
Meeting minutes from the US Federal Reserve's December policy piled on the pressure for the European Central Bank to act. The transcript reflected US central bankers' concern that the bank has been reluctant to roll out a quantitative easing program, and it cautioned that a lack of action could cause widespread financial issues.
Marc Lore Squares Up For A David And Goliath Style Battle
Marc Lore is preparing to take on online retail superstar Amazon.com, Inc. (NASDAQ: AMZN) from a small office in New Jersey with just 100 employees. His latest business venture, Jet.com, aims to combine the low-cost benefits of subscription based wholesale shopping with online convenience in order to create a site that could rival Amazon's popularity.
What makes the battle even more epic is this: Lore became a multimillionaire in 2010 when Amazon acquired his business, Quidsi Inc., in 2010 following a heated price war. Jet, which is planning to launch in January, could give Amazon a run for its money as several large retailers -- including Sony Corp (NYSE: SNE) and Sears Holdings Corp (NASDAQ: SHLD) -- are already signed up to offer their products on the site.
The Five Second Rule Still Stands
On Wednesday, scientists revealed they may have found a new antibiotic that could help combat drug resistant bacteria.
The discovery is far from hitting the market, though.
While studies on mice have been promising, a great deal of testing will be necessary before human trials are possible. Still, this finding has been labeled a "game-changer" by scientists across the globe as it could give doctors a leg up in the fight against superbugs.
Image credit: OakTree B, Wikimedia
Posted-In: premarket primerNews Top Stories Pre-Market Outlook Best of Benzinga
View Comments and Join the Discussion!