3 Sectors That Could Get Killed By Lower Oil Prices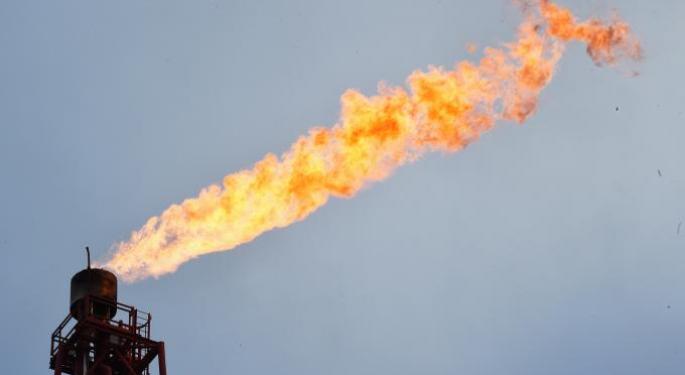 Oil prices continued to plunge on Monday as supply was seen outpacing demand well into 2015. Analysts have cut their forecasts for Brent crude oil to between $55 and $70 per barrel through this year, suggesting that the global supply glut will continue to grow.
This could spell disaster for several sectors of the economy that depend on oil to remain profitable.
Energy Companies
While multinational companies like Exxon Mobil Corporation (NYSE: XOM) and Chevron Corporation (NYSE: CVX) should have the capacity to cope with lower prices, smaller firms, especially those associated with US shale oil, could take a hit.
Due to US laws that prevent companies from collaborating in order to lower prices, companies like Goodrich Petroleum Corporation (NYSE: GDP) and Swift Energy Company (NYSE: SFY) have continued to produce at high levels despite lower prices.
Businesses related to fracking, meanwhile, may also be in trouble (like US Silica Holdings Inc. (NYSE: SLCA) and Hi-Crush Partners LP (NYSE: HCLP)) as the industry struggles to stay afloat.
Related Link: 3 Sectors That Benefit From Lower Oil Prices
Railroads
While other shipping industries have benefited from lower crude prices, railroad companies may move in the opposite direction.
The domestic shale boom, in particular, gave railroad companies a new opportunity for growth and created a sudden boost in revenue. However, assuming producers begin cutting down on production, railroads like Berkshire Hathaway Inc.'s (NYSE: BRK-A) BNSF Railway Co, which relies on shipping crude, could feel the pinch.
Others, like Union Pacific Corp (NYSE: UNP) and CSX Corp (NYSE: CSX), are better protected, but may still face increased competition from trucking providers. Why? Truckers' operating costs should drop as fuel prices remain depressed.
Plane Manufacturers
Plane manufacturers like Boeing Co. (NYSE: BA) and Airbus Group, lastly, could also start to feel the pressure from oil if prices continue to deteriorate.
A recent shift toward efficient planes had airline companies retiring older planes in favor of newer models that burned less fuel. However, if fuel prices remain low for an extended period, order cancelations could be a problem for jet manufacturers.
Posted-In: Airbus Group N VShort Ideas Trading Ideas Best of Benzinga
View Comments and Join the Discussion!