Compuware's Topaz Software Helps IT Pros Connect Mobile And Mainframe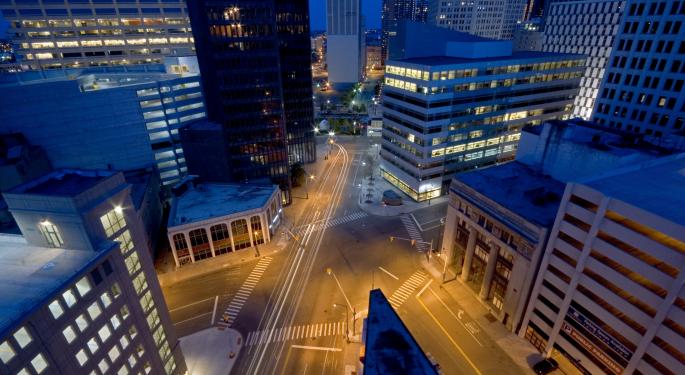 The world's leading mainframe-dedicated software company, Compuware Corporation, has released Topaz, a new software package designed to allow IT professionals integrate mainframe and non-mainframe data in an intuitive manner.
Compuware Corporation CEO Chris O'Malley and VP of Product Development Dennis O'Flynn discussed the new product with Benzinga, following the company's recent acquisition by Thoma Bravo and rebirth as a private company.
The Problem
According to both O'Malley and O'Flynn, although mainframes play a critical role with enterprise and despite the fact 87 percent of businesses that utilize mainframes plan to continue doing so for five years or more, the IT workforce is changing.
A transition is taking place, they said, in which baby boomers trained on mainframes are being replaced by younger IT professionals whose areas of expertise include the Web, mobility, gaming and entertainment.
The Topaz Solution
According to O'Malley, Compuware's new software solution, Topaz, enables IT professionals to access both mainframe and non-mainframe data in an intuitive way.
O'Flynn added, "We want to make sure this next generation of developers can actually do these things such as mobile big data as intuitively as possible from the paradigm that they are already familiar with."
Related Link: Compuware's Chris O'Malley On The Company's New 'Startup Mentality'
How Topaz Works
O'Malley said, "Topaz features an intuitive graphical UI that allows for visualization of data relationships across platforms and compliments a whole set of traditional development tools."
This, he said, was key to making it easier for next generation IT professionals to do their jobs.
"We are actually giving them access to the mainframe on data as well," he said, "so they can easily visualize the data relationships and identify the work that they have to do."
All About Agile
The goal, O'Flynn said, is to help "the mainframe transition to a more agile model similar to what mobile and Web have done."
"They've got to get their business logic changed," he said, "so they can actually compete better in a digital economy."
A Transformative Technology
Comparing the traditional mainframe component of an IT department, which utilizes a sequential waterfall process that takes 12 to 18 months, with the digital side utilizing an agile model is like two different cultures, O'Malley noted.
"Topaz represents a transformative technology that maintains all the goodness of the mainframe but speeds that agility rate equal to what the mobile digital world demands," he explained.
Quarterly Release Cycle
In addition to the release of Topaz, Compuware's new agile model calls for quarterly releases, a contrast with traditional mainframe ISVs which operate on an annual release cycle.
The new software and new agile model are designed to speed things up on the customer side as well.
"What this is doing," O'Flynn said, "is it is allowing them to respond at a rate that you could be sitting there November 1 with an idea and before black Friday came you could actually create modifications to applications to support that idea."
At the time of this writing, Jim Probasco had no position in any mentioned securities.
Posted-In: Chris O'Malley compuware Dennis O'Flynn ITTop Stories Exclusives Tech Interview Best of Benzinga
View Comments and Join the Discussion!