Former Federal Reserve Officer: 'Mess In Russia Adding To A Flight To Safety In The Dollar, Treasury Securities'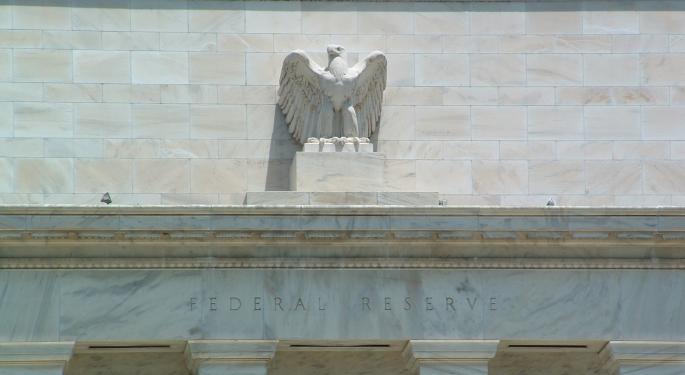 Speaking to Benzinga, Former Federal Reserve Office Dr. Thomas Simpson said that the mess in Russia is adding to volatility in our markets and a flight to safety in the dollar and Treasury securities.
"Volatility in financial markets is adding to the sell-off of stocks, which will counter some of the boost to our economy that is coming from oil prices," he said.
Apart from that, Simpson explained that the impact of Russia on the U.S. economy should be small, as there aren't that many goods exported to Russia.
PowerShares DB US Dollar Index Bearish (NYSE: UDN) traded recently at $24.34, down 0.5 percent. PowerShares DB US Dollar Index Bullish (NYSE: UUP) traded at $23.45, up 0.6 percent.
He said that rout of the ruble will, in time, help the Russian economy somewhat, but the higher interest rates and the financial turmoil will more than offset the boost.
"Interestingly, the integration of Russia into the global economy has resulted in misadventures in foreign policy and resulting sanctions causing damage the Russian economy. This may discourage future gambits," he said.
The SPDR S&P Russia ETF (NYSE: RBL) was up 8.6 percent at $14.96 Wednesday morning. The Market Vector Russia ETF Trust (NYSE: RSX) was up 4.4 percent at $15.01.
Image credit: Charley, Flickr
View Comments and Join the Discussion!
Posted-In: Ruble RussiaCurrency ETFs Forex Exclusives Markets Trading Ideas ETFs Best of Benzinga