Talisman Energy Speculation: Which Hedge Funds Could Benefit?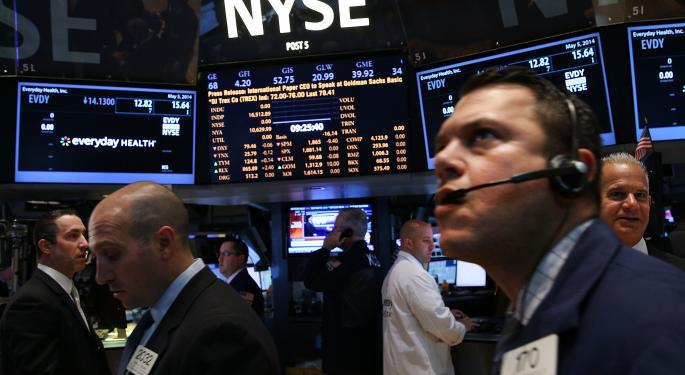 Talisman Energy Inc. (USA) (NYSE: TLM) was up about 19 percent Monday, as the company confirmed its engagement in discussions with Repsol SA (ADR) (OTC: REPYY) regarding a potential acquisition. According to a press release issued by Talisman Energy, other parties have also approached the company, interested in a corporate transaction.
Speculation regarding this purchase started several months ago and was rekindled last week when the company said that it had been approached by numerous parties, regarding various unspecified transactions. However, Talisman did not comment much further, only adding that the deal is not solidified, but the possibility is real.
Shares of Talisman Energy have lost more than 56 percent year-to-date. As thus, several hedge funds and institutional investors have decided to increase their stakes, taking advantage of the attractive entry points. Now that the stock is recuperating and a takeover seems more likely, which ones could benefit the most?
Related Link: Talisman Energy Soars 21% On Acquisition Speculation
Point72 Asset Management
Steven Cohen's Point72 Asset Management almost tripled its exposure to the company over the third quarter of 2014, taking its holdings to 10.74 million shares. Having acquired most of its stock at a relatively low price, the fund stands to benefit considerably from a potential acquisition by Repsol or any other interested party.
Pentwater Capital Management
Another fund that could make a profit from Talisman Energy's sale is Pentwater Capital Management. The fund managed by Matthew Halbower started a position in the company, with 3.6 million shares over the third quarter.
Other Funds Set To Benefit
Other funds invested in this company that could certainly benefit from the increase in the stock price triggered by the takeover talks and an eventual purchase are Carl Icahn's Icahn Capital LP, which held more than 76 million shares as of September 30, 2014, and Patrik Brummer's Zenit Asset Management AB, which increased its wage on the company by 39 percent over the third quarter and now owns about 8.47 million shares.
Posted-In: Carl Icahn Icahn Capital LP Matthew Halbower Patrik Brummer Pentwater Capital ManagementHedge Funds Trading Ideas General Best of Benzinga
View Comments and Join the Discussion!