How Are Hedge Funds Playing Oil?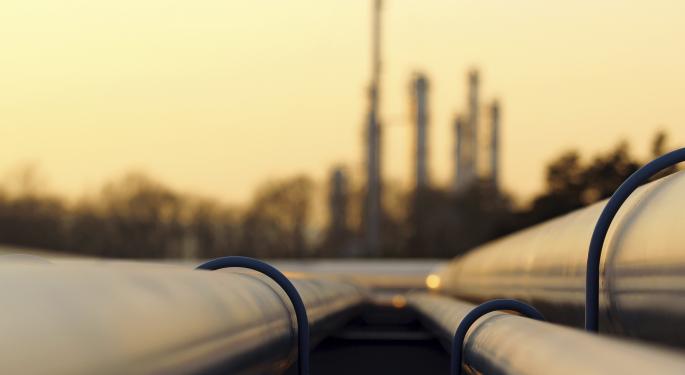 Oil and water do not mix. What about oil and hedge funds?
Benzinga reached out to Evan Rapoport, CEO of leading hedge fund database, HedgeCo.Net for comment.
With regard to energy-focused funds that trade oil-related equities, Rapoport shared three important observations:
1. Portfolio Volatility
"As you might expect," Rapoport said, "we have seen many energy-focused fund managers that we track at HedgeCo.Net struggle with the current collapse of oil and the subsequent volatility in their portfolios."
In some cases the net results have been fatal, he said, adding, "A few funds are even closing their doors."
Related Link: Oil & Gas Stocks Getting Smashed
2. Technical Analysis Not Helping
According to Rapoport, some funds have tried to play energy and commodities via technical analysis and short-term trading, but to no avail.
"We are seeing funds that rely on technical analysis and short-term trading trying to dip their toes into energy stocks and commodities and continuing to get burned each time they do," Rapoport said.
3. More Downside To Come
Rapoport's final observation related to the picture moving forward.
"Lastly," he said, "we have seen very little buying coming from hedge funds that are fundamentally focused which leads us to believe there is still more downside to come."
Oil Rout Ending
Alternatively, Bloomberg reported on December 8 that some hedge funds were betting the slide in oil-prices was about to end.
Based on U.S. Commodity Futures Trading Commission data, some speculators had increased their net-long positions in West Texas Intermediate crude by 14 percent as of December 2.
John Kilduff, partner at Again Capital LLC said, "A lot of people are betting that the selloff is overdone. We haven't seen these levels in years. They represent extreme value to some folks."
Related: Oil's Decline: What's It Mean For Investors?
'Shorts' Are Winning
Hedge fund managers who saw the price drop coming have done well.
Pierre Andurand was one example. Sources told Bloomberg that by correctly predicting OPEC's refusal to cut crude production, Andurand helped orchestrate an 18 percent jump for his hedge fund, Andurand Capital Management LLP, in November.
According to Bloomberg sources, Andurand managed his feat by shorting oil prior to OPEC's decision not to change its production schedule.
Coming Soon: $50/Barrel Oil
In an interview in London that appeared to support Rapoport's point of view, Andurand predicted that Brent crude would go as low as $50 a barrel by early 2015.
The last time the spot price for Brent crude hit $50 was April 2009.
At the time of this writing, Jim Probasco had no position in any mentioned securities.
Posted-In: Brent Evan RapoportHedge Funds Commodities Top Stories Exclusives Markets General Best of Benzinga
View Comments and Join the Discussion!