Euro Below $1.23 On Suffering Economy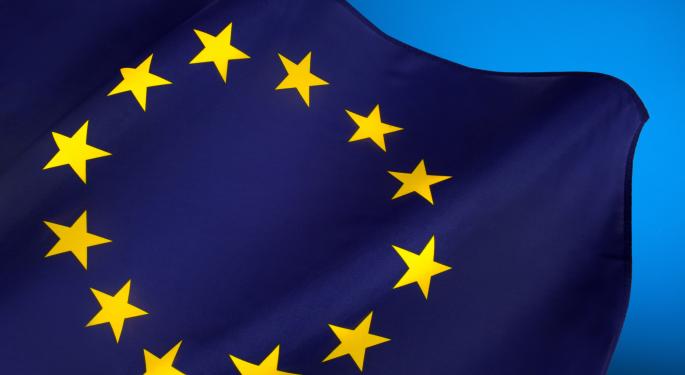 The euro fell lower to $1.2253 at 8:30 GMT on Monday morning after more disappointing data out last week gave investors reason to believe that the eurozone economy stalled in the fourth quarter.
The eurozone's statistics agency Eurostat reported that investment spending fell 0.3 percent in the third quarter, a 1.3-percent decline from the previous year. The figure was worrisome, as it suggested that businesses are proceeding with caution and anticipating more economic hardship in the coming years. A lack of investment will likely translate into more joblessness, something eurozone policy makers cannot afford.
Investment spending is an important gauge of economic health, and will likely play a large role in the European Central Bank's easing tactics. According to the Wall Street Journal, economists believe that declining investment will need more than an injection of cash from the ECB to be rectified. In order to encourage businesses to spend, reforms in the labor market as well as product regulation changes will be key.
However, it could be a long time until the bloc's economy is in a place where businesses feel comfortable. Data out on Friday confirmed that the bloc's third quarter GDP increased by 0.2 percent, an improvement from the second quarter's 0.1 percent growth, but still worryingly low.
Moving forward investors will be keeping an eye on the bloc's financial data for more clues about what the bank plans to do as far as economic stimulus. Also pertinent will be the U.S. Federal Reserve and its own plans to make policy changes in the opposite direction. The Fed is widely expected to raise interest rates some time next year, but investors are wondering whether the sagging global economy and dropping oil prices will drag the U.S. economy down.
Posted-In: News Eurozone Commodities Forex Global Federal Reserve Markets Best of Benzinga
View Comments and Join the Discussion!