This Fidelity Fund Rolls Along With The Auto Industry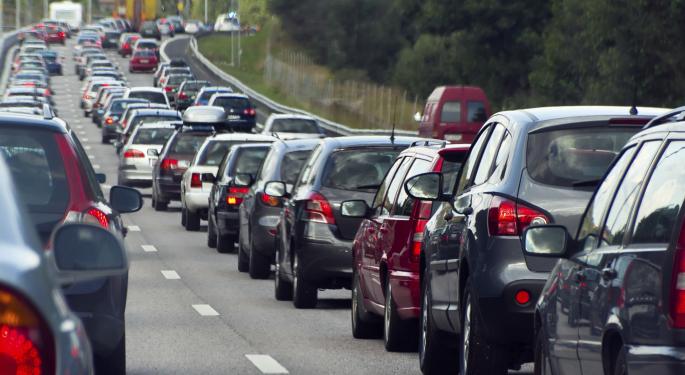 Automaker stocks were on the move last week on the news of November vehicle sales.
General Motors Company (NYSE: GM) and Chrysler Group LLC notched outstanding November sales numbers in the U.S., while Ford Motor Company (NYSE: F) posted a year-over-year decline.
Ford's sales drop was largely due to inventory management issues on its Mustang and popular F-150 models. The automaker had high points, however: Sport Utility Vehicles posted year-over-year sales gains.
General Motors, meanwhile, saw healthy sales growth for its Silverado pickup, Cruze compacts and for its GMC brand, overall.
Both Ford and General Motors are S&P 500 components, meaning they are, by necessity, included in any mutual fund or ETF that tracks that index. As large-cap U.S. stocks, they also fit the bill for numerous other funds tracking that asset class.
The Vanguard Total Stock Market Index Fund Investor Shares (MUTF: VTSMX), which tracks the MSCI U.S. Broad Market Index, holds 1.64 percent of Ford shares and 1.33 percent of General Motors shares.
Related Link: Jay Leno Hits The Gas Back To TV
Fidelity Select Automotive
The Fidelity Select Automotive Portfolio (MUTF: FSAVX) is exactly what the name implies: The actively managed fund seeks to invest at least 80 percent of total assets in stocks of companies that manufacture or sell cars, trucks, specialty vehicles, automotive parts or automotive-related services.
A more specialized fund like this carries extra risk over a wider sector fund. That's because there are no other sub-sectors in the fund to dampen risk, should a particular industry go through a prolonged slump.
Top holdings in the Fidelity Select Automotive Portfolio are:
Toyota Motor Corp (ADR) (NYSE: TM)
Ford
Tenneco Inc (NYSE: TEN)
Honda Motor Co Ltd (ADR) (NYSE: HMC)
Delphi Automotive PLC (NYSE: DLPH)
Ford shares account for 12.97 percent of fund assets, while GM accounts for 2.72 percent. At time of writing, the fund posted a year-to-date loss of 0.4 percent.
View Comments and Join the Discussion!
Posted-In: US automotive industryGeneral Best of Benzinga