Russian Ruble Hits A Record Low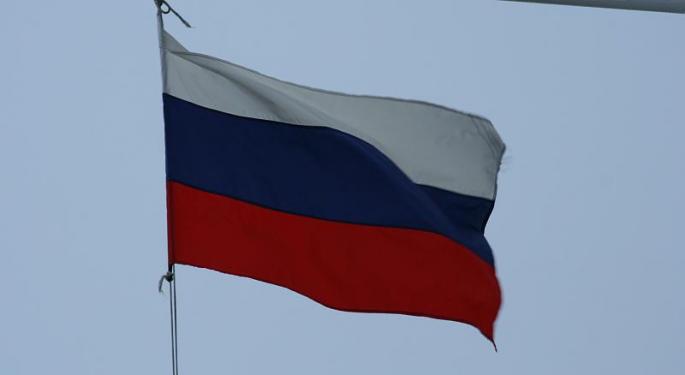 The ruble on Monday tumbled to a record-low price at 52.75 rubles against the dollar.
This is following its worst month in more than five years in November as the sharp sell-off in oil furthered the economic slowdown in Russia.
Russia receives nearly half of the country's revenue from oil and natural gas, so allowing the ruble to weaken boosts revenue in ruble terms, helping to offset the slide in oil. With oil prices firming and recently trading higher Monday morning, the ruble has firmed as well, trading at 51.76, off the earlier lows.
$Ruble recovers some ground amid rumours of central bank intervention, rallying over 3%. Still 4% down on the day! AB pic.twitter.com/8IyySkrywK

— IGSquawk (@IGSquawk) December 1, 2014
$1 = 51.83 rubles ? Really, is this true? I cant believe it. Ruble was so stable when I was ambassador there.

— Michael McFaul (@McFaul) December 1, 2014
Image credit: Contando Estrelas, Flickr
View Comments and Join the Discussion!