Will The Habit Burger Grill IPO Be The Best Of 2014?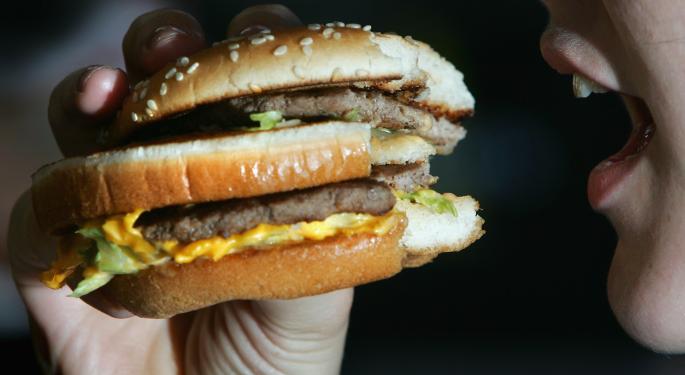 Finally, an IPO investors can really sink their teeth into.
In the wake of restaurant IPOs like Zoe's Kitchen Inc (NYSE: ZOES), El Pollo LoCo Holdings Inc (NASDAQ: LOCO) and Papa Murphy's Holdings Inc (NASDAQ: FRSH), Habit Restaurants Inc (NASDAQ: HABT) opens on the NASDAQ this Thursday.
About
Irvine, California-based Habit Burger Grill first opened in Santa Barbara, California in 1969 featuring its signature Charburger.
Shortly after opening, two brothers, inspired to make a great burger without breaking the bank, borrowed money from their mom and purchased the restaurant. From there, the duo began to buy fresh buns made daily and sourced as much food from local California farms as possible.
Today, Habit still specializes in its fresh, char-grilled burgers, but is less quiet than the sea-side restaurant it once was. Fast-casual restaurant concepts operate in a $34.5 billion segment of the restaurant industry. Habit believes the "significant recent disruption in the restaurant industry [has resulted] in significant growth opportunities."
The company differentiates itself from competitors with the same promise to consumers about its burgers.
Related Link: This REIT IPO Just Hit The Market
Habit's four pillars of foundation are quality, environment, hospitality and value. The foundation of the model is the quality of food, which the company believes should be made fresh and served in a comfortable and clean dining environment by a friendly, helpful workforce.
Habit's value is something the company can be particularly proud of. The company believes, in its words, "our combination of high-quality food delivered at a low price, strengthens the value proposition for our customers."
At $3.50 for a Charburger with cheese, the value is highly evident.
According to Habit's S-1, the average customer spent for the 52 weeks ending September 30, 2014 was $7.56. Fast-casual market leader Chipotle starts its Barbacoa burrito at $7.20.
Tack on guacamole for an extra $1.95 or grab a small foundation Coke for $1.80, and a meal quickly becomes more expensive.
Relevant Finances
In the five years between December 31, 2009 and today, the company grew from 26 locations to more than 99 and now operates across 10 states, representing a 34.5 percent growth rate.
Restaurants are not opening as a way to boost sales. Increasing customer traffic has positively contributed to Habit's 43 consecutive quarters of positive sales growth. From 2009 to the end of fiscal 2013, Habit's revenue increased from $28.1 million to $120.4 million, and net income rose from $0.1 million to $5.7 million.
For a restaurant to operate profitably so quickly is extremely positive news for investors.
Consider Zoe's Kitchen and El Pollo Loco. Zoe's Kitchen's IPO priced at $15 per share and opened near $25. Today the company trades above $33, yet it hasn't had a positive year in terms of net income. Last year it lost $3.7 million in net income and this year's expectation is another $8.8 million loss.
El Pollo Loco's story, meanwhile, is almost the same. Its IPO priced at $15 and opened just above $24. Shortly after its debut, the company reached more than $40 before settling in just below $30 per share. Last year, the company lost $16.9 million of net income.
Unlike Zoe's Kitchen, analysts expect El Pollo Loco to post a positive bottom-line number for fiscal 2014.
Habit's S-1 provided financial data that goes back to the fiscal year ending December 31, 2009. Each year, the company has posted positive sales growth and positive bottom line growth. For the 39 weeks ending September 30, 2014, Habit Burger and Grill has dropped $6.9 million to the bottom line.
Debt, The Silent Killer
With bottom line numbers that look too pretty to be true, Habit's downfall may be its debt load.
Again, after comparing recent IPOs Zoe's Kitchen and El Pollo Loco to Habit, it's evident Habit's management of itself is superior to other fast-casual diners.
El Pollo Loco comes in with the highest debt load as a percentage of total debt to total equity. Its 595 percent figure far exceeds even that of Zoe's Kitchen, which boasts a 182 percent figure.
These are growth companies investing in the future, meaning a high debt load isn't necessarily a red flag for investors, but it does make a very supportive case for Habit. Habit's debt to equity stood at 31 percent for the fiscal year ending 2013.
With such a light debt obligation, this is great news for Habit investors. Why?
Because it means that should the company decide to open up many new stores at once, it has the firepower to do it through debt financing.
For shareholders, this is great news because it means the company has options. It also means the company can avoid tapping the equity markets again in the near-future, like Zoe's Kitchen did in August after it went public a few months earlier.
Conclusion And Pricing Information
Given Habit's strong financial position and history of positive sales growth, the company looks to be poised for success when it opens up for trading.
Investors should consider their risks and objectives before making any decision to purchase an IPO, but for those that enjoy the restaurant space, this should be highly considered.
Underwriters for the offering are Piper Jaffray, Robert Baird and Wells Fargo. The 5.0 million shares offered are priced at $18, above the expected range of $14 to $16.
As of this writing, the Nasdaq is reporting that trading is scheduled to begin at 10:25am.
Disclosure: The author holds a long position in Zoe's Kitchen.
View Comments and Join the Discussion!
Posted-In: Habit Burger Grill IPO Habit Restaurants IPONews IPOs Trading Ideas Best of Benzinga