Why Snapchat Just Entered The Payment Processing Space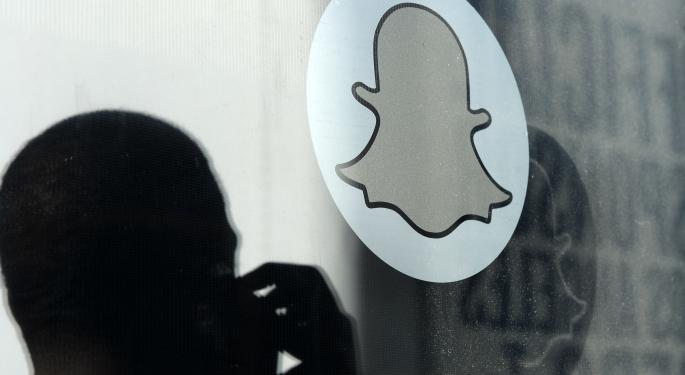 Snapchat is leaping into uncharted territory for the messaging giant.
On Monday, November 17, Snapchat announced a partnership with Square (a payment processing company).
This partnership will allow Snapchat users to send and receive payments through the messaging system. Snapcash is available to Snapchat users in the United States who are 18 or older and have a debit card they can connect.
This is a move that now pits Snapchat against the likes of JPMorgan Chase & Co. (NYSE: JPM) and eBay Inc (NASDAQ: EBAY).
To put this into context, JP Morgan has a market capitalization of $225 billion, eBay has a market capitalization of $68 billion and Snapchat is valued by best estimates at $10 billion while still a private company. That is some steep competition for the messaging company.
As a result of the new payment processing feature Snapchat has updated their privacy policy.
Undoubtedly, Snapchat will need to bolster its security systems significantly to ensure the security of its users. This is not to say that SnapChat will be unable to provide security, but considering the recent security breaches of JP Morgan, Bank of America Corp (NYSE: BAC) and other financial institutions security will be a paramount issue for Snapchat.
Related Link: Is This Facebook's Next Cash Cow?
Snapchat has incredible market share in the 12 to 24 year old demographic, with 46 percent of the demographic using the app.
Considering younger individuals are much more apt to use technology to solve their pressing needs, one of which being payment processing and transfers, this provides Snapchat with a significant new revenue stream.
In late September of 2014, Snapchat went through another round of private funding that valued the company at $10 billion at that time. With the new product rollout of Snapcash, it would be fair to value Snapchat on a forward-looking 52-week basis at $18 billion.
With more than 100 million monthly active users, it would be reasonable to expect a 25 percent adoption rate of Snapcash. That translates into 25 million monthly users of Snapcash, of which Snapchat will be able to collect a nominal fee.
Posted-In: Snapcash SnapChat SquareNews Tech Best of Benzinga
View Comments and Join the Discussion!