Marissa Mayer's Options To Reduce Yahoo's Tax Bills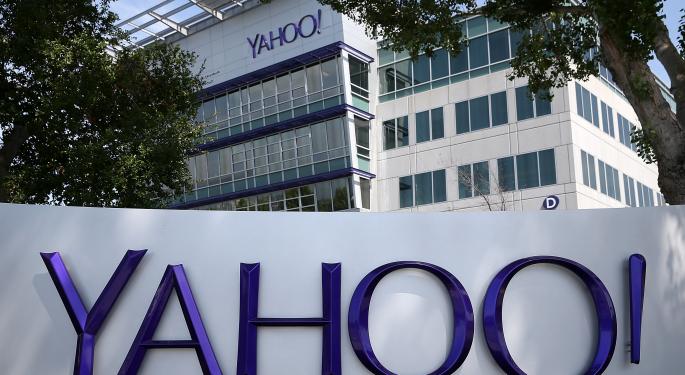 Although it's not easy to be a CEO of a company, being CEO of Yahoo! Inc. (NASDAQ: YHOO) is a difficult job as Marissa Mayer might be realizing right now.
While the core business of the company isn't moving anywhere, institutional investors on Wall Street are not happy with the way Mayer handled the sale of Alibaba Group Holding Ltd (NYSE: BABA) shares.
Yahoo sold 140 million Alibaba shares in the latter's IPO in September that brought $9.4 billion to the company's coffers after fees. However, as filings with SEC show, Yahoo paid a hefty sum of around $3 billion in taxes for that transaction.
Related Link: 13F Filings Reveal Fund Managers Buying Alibaba
Focus On Tax
Investors continue to be bullish on the stock as they feel that the company still has a lot of options to increase shareholder's value. Suggestions, often in the form of criticism, have been coming to Mayer from prominent investors on what Yahoo's future course of action must be, from spinning off its Asian businesses to a possible merger with AOL, Inc.
At present it seems Mayer is not interested in any acquisitions or taking any undue risks. As she highlighted in the October 21 conference call with investors, her current focus is on reducing tax liability for the company for its remaining stake in Alibaba that it plans to dispose.
Avoiding $15 Billion Tax Bill
Jamie Metzl, senior fellow at Atlantic Council, and Leslie Picker were recently seen discussing on Bloomberg the possible options Mayer has to avoid the hefty tax bill Yahoo will entail on selling its remaining stake in Alibaba.
"If they sold into the public market like a secondary offering, what you would typically see, it would be about a $15 billion bill. That's on a $44 billion stake, about a 35% tax on that stake," Picker said.
Related Link: 10 Reasons To Give Marissa Mayer A Break
Leslie highlighted that one of the "creative options" Mayer is looking to avoid that $15 billion tax bill is a cash-rich split, where the company will be splitting its Asian assets into a separate company. However, she pointed out that doing so will require a lot of help from Alibaba and that at this point in time Alibaba is not too inclined to put in so much time and energy in helping out Yahoo.
"So Yahoo is going to be a very smart capable woman in Silicon Valley with a staff and a lot of money, then it's a start-up with a good VC funding," Metzl added.
Video of the Bloomberg appearance can be found here.
Posted-In: Alibaba Bloomberg Marissa MayerRumors Asset Sales Media Best of Benzinga
View Comments and Join the Discussion!