Twitter Introduces Game-Changing Mobile Platform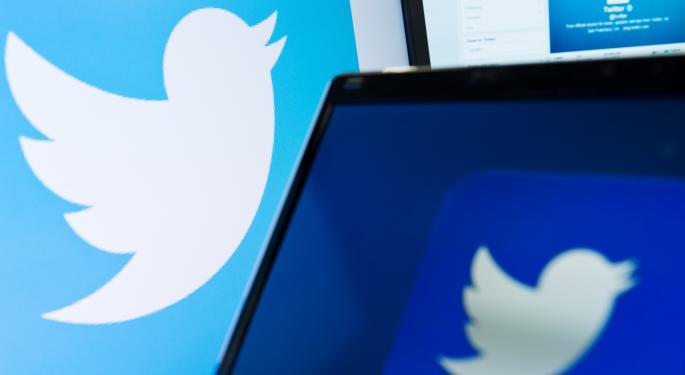 Mobile app development and monetization may have taken a major leap forward with the introduction of Fabric, a software development kit by Twitter Inc (NYSE: TWTR), released Wednesday at its developer conference.
The new development kit offers a simple, streamlined way for mobile app developers to create apps that authenticate users, bring them into the Twitter universe and offer ad revenue opportunities even if the user does not have a Twitter account.
Mobile app barriers for users and developers have been dramatically lowered according to both Twitter and developers.
Related Link: Riverbed Technology Q3 Earnings Meet Expectations
According to Twitter's blog, Fabric will "help you build more stable apps, generate revenue through the world's largest mobile ad exchange and enable you to tap into Twitter's sign-in systems and rich streams of real-time content for greater distribution and simpler identity."
Easy Authentication
User authentication, the process of on-boarding a new user, is familiar if you have ever been offered the option to "Sign Up Using Facebook" or have been asked to create an account with your email address and password.
For many users this is a hassle and it is difficult to remember various passwords. In developing markets many users have a mobile phone and are familiar with SMS but may not have email or other social media accounts.
The Twitter solution to the user authentication problem is found in a feature Twitter calls Digits. All a user has to do is enter their mobile number into the developer's app. No passwords, email or social media profile is needed, not even a Twitter account.
Detroit iOS developer Michael Ackley told Benzinga that he was "most impressed by user authentication through the Digits technology" and that it is "way more simple than having to request someone put in a username and password to gain access to a product."
Cross-Platform Versatility
Ackley also mentioned that the new platform is "super simple" from a developer's perspective with "clean access to the Twitter platform and the ability to embed tweets natively."
Twitter's new platform seeks to provide the infrastructure needed to simply connect developers to users with monetization opportunities that do not require either party to be locked into a particular OS, social media or hardware platform. Fabric seeks to position Twitter as a mobile services company and not just a platform for tweeting.
Ackley also mentioned that Twitter's move puts it in areas where Apple Inc., Facebook Inc and Google Inc have tremendous interest. In the case of those companies, however, each is looking to lock developers and users into their platform. It seems Twitter's new model is based on offering a service that is irresistibly attractive and simple.
In addition to Digits, Fabric introduced other tools that allow for app crash analytics and the means to easily integrate ads into apps.
If Twitter is indeed changing into a mobile services company, this will require a new understanding of its business model and impact on revenue. Investors can expect more details over the coming weeks.
Twitter recently traded at $49.67, up 1.20 percent.
Posted-In: Fabric Michael Ackley Mobile Platform twitterTech General Best of Benzinga
View Comments and Join the Discussion!