Big Losers In GT Advanced Technologies Inc Bankruptcy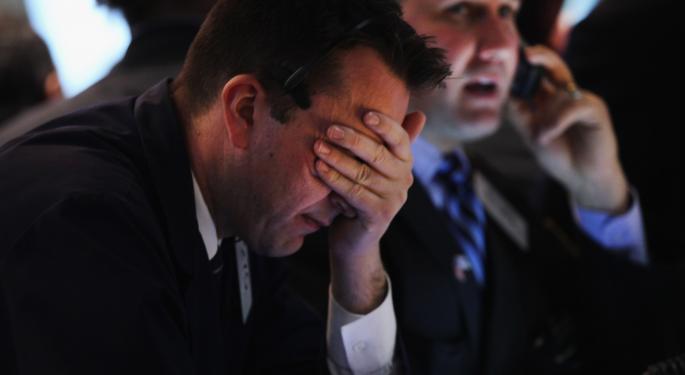 Shares of GT Advanced Technologies Inc (NASDAQ: GTAT) announced Chapter 11 bankruptcy protection Monday. Shares have been halted multiple times Monday morning.
The five largest shareholders of GT Advanced Technologies and their position size are noted below, according the the latest Bloomberg data:
1. FMR, LLC: 17,804,296 shares
2. BlackRock: 11, 741,470 shares
3. Wellington Management: 10,866,294 shares
4. Systematic Financial: 9,650,711
5. Vanguard Group: 8,549,824
GT Advanced Technologies last traded at $0.81, down more than $10, or 92 percent.
Posted-In: News Best of Benzinga
View Comments and Join the Discussion!