What PIMCO Looks Like After Bill Gross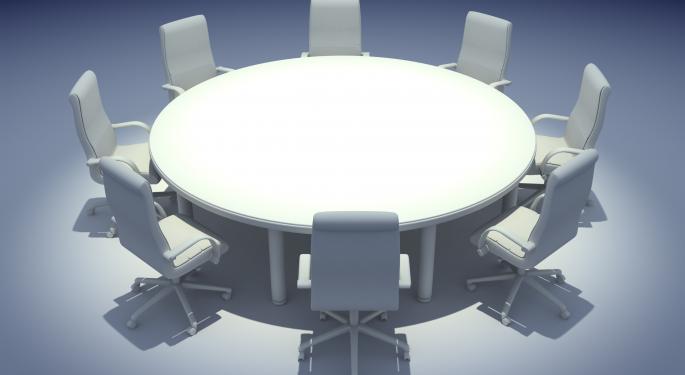 Sunday nights aren't usually associated with major financial news, which makes it all the more curious why Pacific Investment Management Company (PIMCO) released a major update a few hours before midnight on September 28.
Then again, PIMCO didn't exactly have a typical week, either.
Last Friday, founder Bill Gross announced he was leaving the firm for Janus Capital Group Inc (NYSE: JNS).
Shares of Janus rose 43 percent.
PIMCO as a whole isn't publicly traded, but investors sold many of its funds en masse.
PIMCO Corporate and Income Opp Fund (NYSE: PTY), PIMCO Global Stockplus and Income Fund (NYSE: PGP) and Pimco HIgh Income Fund (NYSE: PHK) each shed more than 5 percent in value during Friday's trading.
The Wall Street Journal reports PIMCO could have lost at least $10 billion from withdrawals over the weekend.
Related Link: Allianz Missed The Boat With Its Pimco Unit, Sanford Bernstein Says
So, how did the firm respond? With a Q&A from Chief Investment Officers Scott Mather, Mark Kiesel and Mihir Worah, who now manage Gross's $200 billion-plus baby, the PIMCO Total Return Fund.
Highlights from the Q&A session:
"I am proud to say that we all have strong long-term records of generating performance for clients." -Scott Mather
"As with every other generalist portfolio manager at PIMCO, Bill Gross relied on us – along with the firm's 240 other portfolio managers – for help in generating the trade ideas that have driven the strategy's strong historical performance." -Mark Kiesel
"[W]e believe that a more explicit team approach actually brings a lot of benefits to the strategy." -Mihir Worah
"[T]here may be times when we simply can't come to an agreement. Should that happen, I will make the call." -Scott Mather
"Our belief in the New Neutral continues to anchor our views. We believe the Fed has been looking, and will continue to look, to reflate the U.S. economy." -Scott Mather
Naturally, Twitter also reacted:
The gist of it is that there are now three PMs managing Total Return, but in the event of a major disagreement, Scott Mather makes the call.

— Downtown Josh Brown (@ReformedBroker) September 29, 2014
"It was a seamless transition." Um, really? http://t.co/N8KBCc2icO

— Dani Hughes (@divinedani) September 29, 2014
They're trying to stop all the liquidations on Monday, ain't gonna help "@PIMCO: new article, PIMCO TR Update… http://t.co/UTCNLnFXoj"

— Nicholas Olesen CFP© (@NicholasOlesen) September 29, 2014
Disclosure: At the time of this writing, the author had no position in the equities mentioned in this report.
View Comments and Join the Discussion!
Posted-In: Bill Gross PIMCONews Events Best of Benzinga