What Do 'The Secret Goldman Sachs Tapes' Say?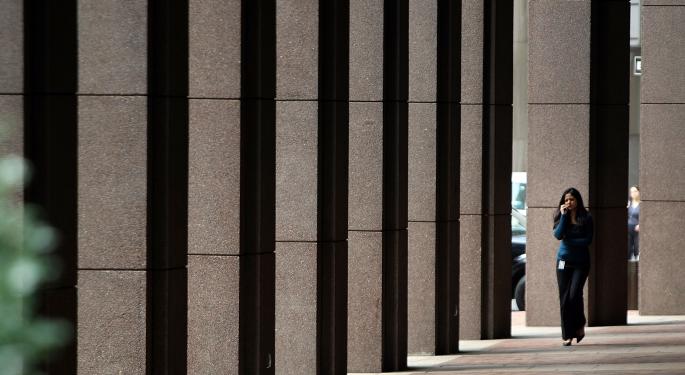 This American Life, one of the largest weekly public radio shows in the United States, on Friday released what it calls the "Ray Rice video for the financial sector."
A series of 2012-era recordings from Carmen Segarra, a former New York Fed bank examiner, shed light on the central bank's inner workings and, specifically, its discussions about how to regulate Goldman Sachs.
As narrator Jake Bernstein explains, Segarra was "so shaken" by issues she noticed at the bank that she began to secretly record important meetings with a "spy" keychain recorder.
Related Link: Janus Capital Group Inc Grabs Bill Gross: What Do The Experts Think?
The NY Fed and Goldman Sachs have since responded with statements, but what did the tapes actually say?
Here's one key exchange.
The Goldman-Santander Deal
Presented first was a deal between Goldman Sachs and Banco Santander, which Bernstein said upset N.Y. Fed Senior Vice President (and Segarra's boss) Mike Silva because Goldman didn't properly ask for regulators' permission.
Silva to fellow Fed officials before meeting with Goldman about the deal: "My own personal thinking right now is that we're looking at a transaction that's legal but shady. I want to put a big shot across their bow on that. Poking at it, maybe we find something even shadier than we already know.
"So let's poke at this thing, let's poke at it with our usual poker faces, you know. I'd like these guys to come away from this meeting confused as to what we think about it. I want to keep them nervous," Silva added.
During the actual meeting with Goldman, however, all Silva said on the subject is the following: "Just to button up one point. I know the term sheet called for a notice to your regulator. The original term sheet also called for expression of non-objection, sounds like that dropped out at some point, or...?"
Bernstein asked while narrating the meeting: "That's it? That's him poking Goldman on this?"
The full recording details Goldman's role in negotiations between Kinder Morgan and El Paso, a phenomenon known as regulatory capture, and culture at the Federal Reserve. Listen to it here.
Disclosure: At the time of this writing, the author had no position in the equities mentioned in this report.
Posted-In: Carmen Segarra Goldman Sachs secret fed tapes Secret Goldman Sachs tapes Secret NY Feds TapesTop Stories Federal Reserve Media Best of Benzinga
View Comments and Join the Discussion!