After The Surge: 5 More Food Products Amazon Could Resurrect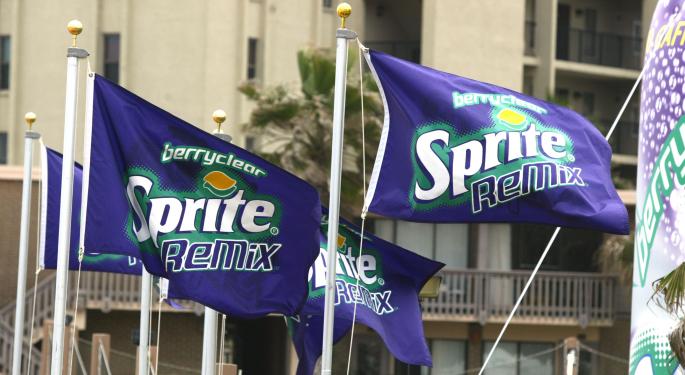 Following a Facebook Inc campaign aimed at convincing The Coca-Cola Company (NYSE: KO) to bring back its long-discontinued '90s era Surge soft drink, the company did so, albeit in a controlled way.
Surge was reintroduced to the public exclusively on Amazon.com, Inc. (NASDAQ: AMZN). It promptly sold out in about an hour, according to Geekwire.
Tuesday afternoon Amazon invited fans to sign up to be notified when the drink was available again.
Related Link: Coca-Cola Enters Into Long-Term Strategic Partnership With Monster
Given the success of the Surge revival, it might be worthwhile to consider other discontinued food products by Coke and other companies that could benefit from an exclusive offering on Amazon.
Sprite Remix
Coca-Cola may want to strike while the iron is hot and consider reintroducing another popular drink from yesteryear: Sprite Remix.
Discontinued in 2005, Sprite Remix, like many nostalgic food items, has a Facebook page as well. While Sprite Remix has only 2,400 fans calling for its return, it's always possible support for the drink will experience a reSURGEnce.
Pepsi Blue
Why should Coke have all the fun? PepsiCo, Inc. (NYSE: PEP) in 2002 launched Pepsi Blue, a berry-flavored drink created to compete with Vanilla Coke. By 2004, the blueberry-ish, raspberry-ish, somewhat cotton candy-ish drink had worn out whatever welcome it had and was discontinued.
The Bring Pepsi Blue Back Facebook page has just under 2,000 "Likes," far below the 144,000 member Surge fan base. However, since the drink is still in production in the Philippines and Indonesia, bringing it to Amazon would not involve starting production from scratch.
3D Doritos
The Facebook page demanding PepsiCo bring back its discontinued mid-2000s 3D Doritos has only about 2,400 "Likes," putting it even with Sprite Remix in popularity.
Although technically all physical objects are "3D," the attraction of 3D Doritos apparently was that they were even more so, forsaking the flat "chip" shape for something resembling a triangle-shaped pillow.
French Toast Crunch
French Toast Crunch cereal from General Mills, Inc. (NYSE: GIS), like PepsiCo's Pepsi Blue, is not really out of production. It's still made and sold in Canada and has been since it was discontinued in the United States. At least 2,900 Facebook fans would like to see it trucked over the border and sold in the United States again.
Alternatively, of course, as with other products listed here, it could be offered exclusively on Amazon.
Related Link: 5 Little Known Things About The Twitch-Amazon Deal
Keebler Magic Middles
With only 1,166 Facebook fans, Kellogg Company (NYSE: K) Keebler Magic Middles would probably not merit consideration for a "bring back" attempt, except there is also an online petition with more than 1,500 signatures and a Wal-Mart Stores, Inc. link indicating the cookies were available in Wal-Mart stores.
A post on the Kellogg website, however, offered an official response, saying, "We are not currently making Shortbread Magic Middles and at this time we do not have any plans to reintroduce them."
At the time of this writing, Jim Probasco had no position in any mentioned securities.
Posted-In: Amazon Coca-cola Facebook GeekWire General Mills KelloggTop Stories Success Stories Best of Benzinga
View Comments and Join the Discussion!