21Vianet Group Inc: What Are The Traders Saying?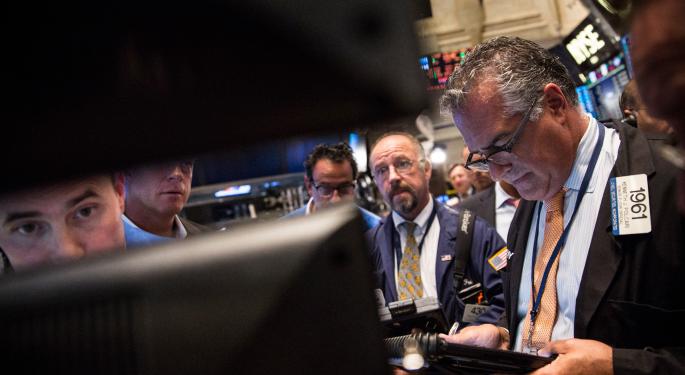 21Vianet Group Inc (NASDAQ: VNET) has had a wild ride today. Shares of the China-based data services provider are down double-digit percentage points after a report from Trinity Research alleged it is a fraudulent operation.
The research firm cited everything from "ghost offices" to "ghost acquisitions," TheStreet reports. Although 21Vianet responded to the allegations, citing multiple errors, traders haven't bought it thus far.
So what are they saying? Twitter and StockTwits provide an informative proxy.
Some Weren't Ready To Give Up:
"$VNET This is a bear trap! She going back up!!!"
— Heggy45 (@Heggy45) Sep. 10 at 11:08 AM
"21Vianet Group initiated by Stifel Nicolaus at buy. $33.00 PT."
— Analyst Ratings (@RatingsNetwork) September 10, 2014
"$VNET Muddy Waters' Block says he is not short 21Vianet Group."
— Brody Micolucci (@BrodyMicolucci) Sep. 10 at 01:17 PM
But most, not so much:
"Those buying $VNET here should be completely insane."
— unlimited upside (@kosher_picks) September 10, 2014
"The accusations in $VNET are so bad that the @PCAOB_News needs to take a hard look as to whether or not a halt in the stock is warranted IMO"
— Zachary Prensky (@Zackfoot) September 10, 2014
"the joy of chinese investing.. (just dont do it? )"
— howardlindzon (@howardlindzon) September 10, 2014
"$VNET Management has pumped the stock through promises of huge cloud revenue and a telecom license that will never materialize."
— IronLion (@IronLion) Sep. 10 at 11:01 AM
"$VNET Earlier this year, Let's Gowex, a Spanish tech co, went out of business just 5 days after Gotham City Research called it a fraud."
— Mike (@scottsdalem) Sep. 10 at 02:17 PM
"Avoid China stocks $BITA $VIPS $VNET IMHO...."
— Antonio Costa (@ACInvestorBlog) September 10, 2014
And some simply aren't sure of anything:
"$VNET This stock is just another example of how the market is just a big coin flip."
— Mike (@michael_atw) Sep. 10 at 11:40 AM
"$VNET Maybe it is fraud, but front running an article written by an anonymous group on SA is turning into a tiring and pathetic theme."
— OptionsTrader31 (@OptionsTrader31) September 10, 2014
"$VNET Truth is there's very little transparency with any of these VIEs which is why Chanos stays out of that market altogether"
— TickerTutor (@tickertutor) September 10, 2014
Disclosure: At the time of this writing, the author had no position in the equities mentioned in this report.
Posted-In: 21Vianet Group fraud social media curation Trinity ResearchNews Short Sellers Events Best of Benzinga
View Comments and Join the Discussion!