Food Industry Launch Initiatives To Upgrade Food Safety Measures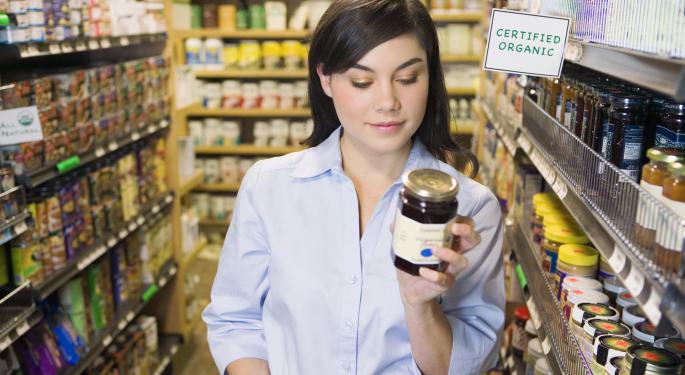 Concerns about food quality and safety, especially in light of recent, widespread scandals in China and scores of food-borne illness outbreaks in the U.S., have prompted America's food industry to become more transparent about what's in our food.
Late last month, the Grocery Manufacturers Association (GMA) announced a five-part initiative to update the ways the industry determines the safety of the ingredients used in food products.
"Our industry is committed to providing consumers with safe, quality, affordable and innovative products," Dr. Leon Bruner, the GMA's chief science officer, said in a press statement.
"In the spirit of that ongoing commitment," he added, "we are launching a modernization initiative that will improve the process and increase transparency for making Generally Recognized As Safe (GRAS) determinations of ingredients added to food."
Related Link: Consumers Still Demanding Bacon, Despite Record-High Pork Prices
As part of the initiatives, the GMA says it will "take the lead" in defining those standards, by providing "clear guidance on how to conduct transparent state of the art ingredient safety assessments."
The Association is setting up a program to make sure the FDA has increased access to GRAS-determined ingredients via a database, as well as expanding GRAS-related, regulatory, education, communications, outreach and training programs.
GMA also notes it has "taken the lead" in the establishment of the recently-launched Center for Research and Ingredient Safety at Michigan State University.
The Grocery Manufacturers Association represents some of the food industry's global giants, including The Coca-Cola Company (NYSE: KO), Kraft Foods Group Inc (NASDAQ: KRFT) and the Kellogg Company (NYSE: K).
According to the activist group Food & Water Watch, the GMA "lobbies the federal and state governments to keep business costs low for its members by keeping regulations loose or even voluntary."
GMA is also contending with the The FDA Food Safety Modernization Act that was signed into law by President Obama in 2011 and is described by The Hill magazine as the biggest U.S. food safety update in 70 years.
"We are confident that this initiative along with the industry's efforts to implement the Food Safety Modernization Act will strengthen the food safety programs used by the entire food industry," said Dr. Bruner, "and thereby provide consumers more assurance that food products produced by U.S. manufacturers are and will remain the safest available in the world."
View Comments and Join the Discussion!
Posted-In: China China food scandals food food additivesRestaurants FDA Top Stories General Best of Benzinga