U.S. Yields Spike As ECB Prepares For QE
U.S. Treasury bill, note and bond futures spiked lower Monday morning, as U.S. markets responded to Euro bonds reaction to Mario Draghi's Jackson Hole commentary.
Eurozone government bonds hit record lows as investors prepared for the ECB to begin purchasing assets as a means to spark inflation and bring an end to a slide toward deflation.
The U.S. two-year Decembers futures product hit new lows, while the 10- and 30-year gained.
The five-year hit 118'165, just shy of its 118'125 low in September.
Weekly Charts (Click to Enlarge)
Two-Year Future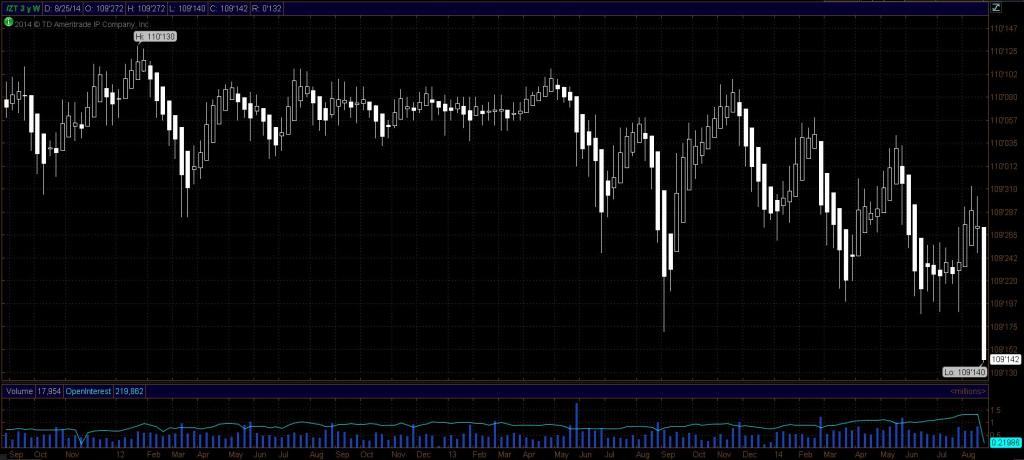 30-Year (White) and 10-Year (Pink) Future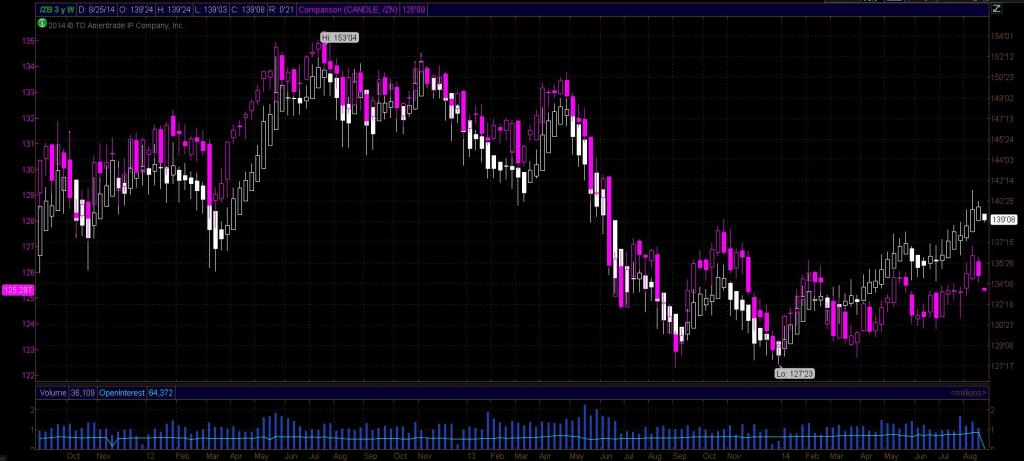 Five-Year Future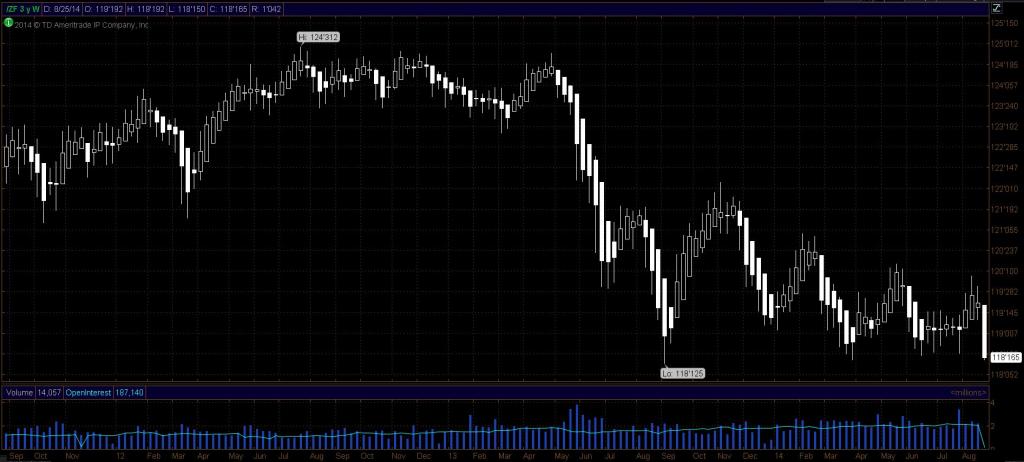 View Comments and Join the Discussion!