3 Pharma Companies That Could Deliver Breakthroughs In 'Plantibody' Technology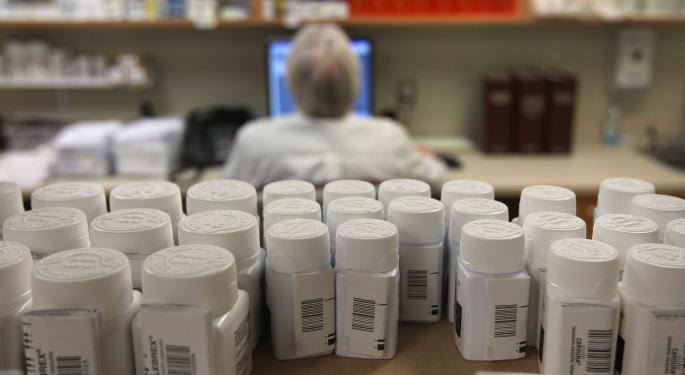 Companies producing so-called "plantibodies," or plant-produced antibodies created by genetic engineering, have been attracting headlines recently.
San Diego-based Mapp Pharmaceutical, which was acquired last year by Allergan (NYSE: AGN), has gotten global attention over the past several weeks for its experimental Ebola drug, a treatment seen as a possible breakthrough in the fight against the devastating disease.
Related:4 Ebola Researching Biotech Companies For Your Portfolio
As Reuters recently pointed out, however, plantibody production has yet to catch on with most of the bigger pharmaceutical companies.
Bayer AG (OTC: BAYRY), for example, partnered with Germany's Icon Genetics in 2010 on early human trials for a cancer vaccine grown in tobacco plants, but Bayer later abandoned the project.
"I think the interest will come," Icon Genetics COO Victor Klimyuk told Reuters. "It's typical that the big pharma industry is very conservative in what they establish and what they invest in."
There are some companies, meanwhile, that are still actively pursuing plantibody development:
PlantForm
Established in 2008, this Canadian company is working on commercializing what it describes as a "low-cost, tobacco-plant based manufacturing system for the production of a wide range of antibody and protein drugs."
The company's current pipeline includes a plant-produced version of the breast cancer drug Herceptin (chemical name: trastuzumab), as well as two additional oncology drugs and innovator antibodies for the treatment of HIV/AIDs.
This past June, PlantForm announced a joint venture with Brazil's PharmaPraxis, a division of Axis Biotec Group, to develop, manufacture and commercialize biosimilar and/or biobetter versions of six key biopharmaceuticals for the Brazilian market,"
Related: 4 Technologies Combating Auto Theft
iBio (NYSE: IBIO)
Delaware-based IBio is working on its own portfolio of plant-based treatments and vaccines. The company has been collaborating for the past several years with Brazilian firms on a yellow fever vaccine, while working on what it calls a "potentially breakthrough biotherapeutic product against otherwise unstoppable fibrotic diseases such as idiopathic pulmonary fibrosis and systemic sclerosis."
Earlier this month, iBio entered into an agreement with Kanematsu Chemicals Corporation, part of the Kanematsu Corporation, to market a platform of pharmaceutical products in Japan.
"The pharmaceutical business is one of the core businesses in which we are expecting further expansion, and the collaboration with iBio will lead Kanematsu Chemicals Corporation to its success," Kanematsu Chemicals president Kazuyuki Matsunaga said in a press statement.
"iBioLaunch has great potential to solve existing issues in the development and production of these products for the Japanese and export markets. We are very excited to start introducing this excellent technology to the Japanese pharmaceutical industry."
Protalix Biotherapeutics (NYSE: PLX)
This Israeli-based biopharmaceutical company says its "initial commercial focus" is on developing treatments for genetic disorders such as Gaucher disease and Fabry disease.
Protalix's first commercial product, Eleyso, was approved by the U.S. Food and Drug Administration in 2012 as a therapy for Gaucher disease. Eleyso is a "plant cell-based recombinant therapeutic protein." Since its approval, the drug has ben marketed in the U.S. by Pfizer Inc. (NYSE: PFE).
Posted-In: Axis Biotech Group biopharmaceuticals healthcare Icon Genetics medicineHealth Care Tech General Best of Benzinga
View Comments and Join the Discussion!