3 Companies That Should Benefit From Amazon's E-Commerce Disputes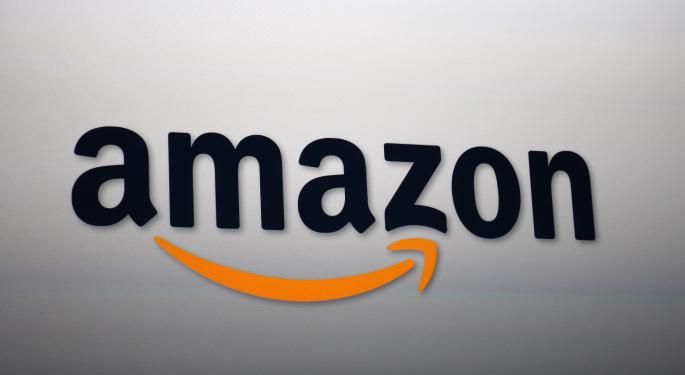 Amazon (NASDAQ: AMZN) is playing hardball with The Mouse.
The online retail giant is not allowing its consumers to accept pre-orders of several Walt Disney (NYSE: DIS) movies, including Maleficent and Captain America: The Winter Soldier.
As the Wall Street Journal notes, Amazon has used this tactic before. The company recently had a similar dust-up with Time Warner (NYSE: TWX) over movies, including pricing, marketing and other issues. That dispute is apparently being resolved.
Amazon has also been involved in a months-long dispute with one of the nation's largest publishing firms, the Hachette Book Group, which controls Little, Brown, Grand Central Publishing and other familiar book publishing names.
Related Link: 3 Sectors Expected To Benefit From The Oil-By-Rail Surge
A lot of organizations have been criticizing Amazon for its actions, and there have been calls for a boycott. A recent open letter from a group calling itself Authors United, also called out Amazon in the Hachette dispute for directly targeting Hachette's authors, "in an effort to force their publisher to agree to its terms."
Some companies may be well-positioned to benefit from all this recent fussing and fighting by nibbling away at some of Amazon's retail share.
The Brick-And-Mortar Approach
Never forget that you an actually step away from your electronic devices and head out to a real bookstore like Barnes & Noble (NYSE: BKS).
According to Publishers Weekly, the brick-and-mortar stores still outsell online retailers, although the online companies reportedly accounted for 41 percent of new book purchases last year, compared to 22 percent for the bookstore chains.
In the meantime, Publishers Weekly says, "Amazon and Barnes & Noble are the only two book outlets that have a meaningful share of both the e-book and print markets, assets that are becoming increasingly important as book buyers turn more and more to online channels to purchase books."
It also notes that, while Barnes & Noble may be best positioned to become Amazon's strongest competitor, it's e-commerce operations have been performing below expectations -– and have been undergoing some changes in the past several months.
The Big Box Store Alternative
Love it or hate it, but the world's largest retailer is also looking to horn in on Amazon's well-established territory.
Just last week, Walmart (NYSE: WMT) unveiled its revamped website, which according to a top company executive "now tailors itself much more to our individual customers."
The New York Daily News points out the new Walmart site, which is accessible across a variety of mobile devices, is using its new features to make its Internet shopping experience "easier, faster and more in tune with a consumer's personal tastes and buying habits."
"In other words," it adds, "a lot like what shopping on Amazon offers."
Amazon Being "Targeted"
Despite all its recent financial woes, including the publicity nightmare surrounding last year's massive data breach, Target (NYSE: TGT) also has its sights set on Amazon.
Late last year, the retail chain began Target Subscriptions, its online service for groceries, baby care products, household essentials and other "must-have" items.
"What we learn from this product will help shape our future plans," a Target spokesman said at the time.
Apparently the company's learned enough to expand the service to more than 1,500 items. As TechCrunch notes, Target Subscriptions was launched as a response to Amazon's very popular "Subscribe and Save" program.
This past April, Target told the website the subscriptions service has grown quickly and gained traction with consumers, accounting for more than 15 percent of online sales for eligible items at Target.com.
View Comments and Join the Discussion!
Posted-In: Amazon.com books online book sales online retail online retailersTech Media Trading Ideas Best of Benzinga