Are Bitcoin And BitTorrent Good For Society?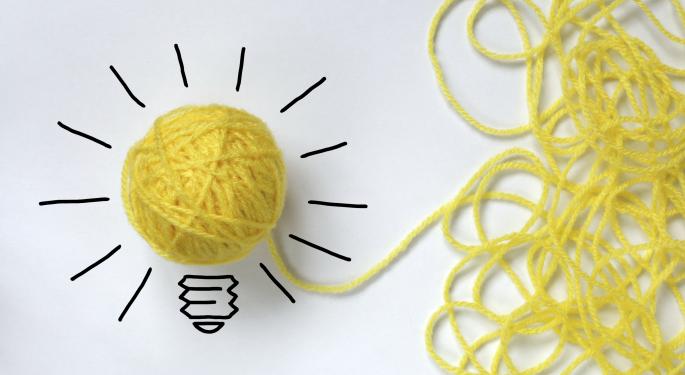 Bitcoin and BitTorrent can't seem to escape their ongoing controversies, but could they inspire social change -- and ultimately be good -- for society?
Annika Small, CEO of Nominet Trust, thinks that the answer is yes. Ever year, Nominet Trust calls for nominations for its annual NT100 list, which features the "most inspiring social tech ventures" from around the world. Nominet Trust searches for projects that inspire social change and use technology for social good.
The organization is now accepting nominations for the 2014 list. The winners will be announced later this year. Until then, people may notice that last year's winners included some unusual selections: bitcoin, BitTorrent and WikiLeaks.
Related Link: Bitcoin's Fake Founder Could Receive Huge Cash Windfall
"The key word in Nominet Trust is that it's 'inspiring,'" Small told Benzinga. "Bitcoin was a hugely controversial one. It was in, it was out, it was in, it was out. I think it was showing the potential of different currencies. Yes, since last year's Nominent Trust 100, it's had all sorts of further issues. But it began as an example of where technology may enable different thinking and enable people to move into consumption or bartering of skills and just thinking differently about currencies."
There are 100s of examples of how tech is making the world a better place in our @socialtechguide Visit http://t.co/ZZ6OmP3mhi & be inspired

— Nominet Trust (@nominettrust) August 8, 2014
Privacy, Not Piracy
BitTorrent is known for helping pirates steal movies, video games and computer software, but Nominet Trust saw through the controversy and added it to its list anyway.
"It was a very controversial one, but it also was a sense that, at the time, when we were thinking about privacy and the Internet, and thinking about how much is open access, that this is an interesting example of how people may want to protect themselves," said Small. "[We] also [wanted] to try and provoke thought -- perhaps not the most obvious candidate, but one that would make people think about the future when it comes to privacy and security."
Empowering People
WikiLeaks was another controversial choice, but Small explained why it was included in last year's list.
"We weren't purely trying to support controversy," she said. "The logic behind WikiLeaks was very much that technology can empower people's voice. There are other examples that are far less controversial than giving people an opportunity to challenge existing systems, to have their voice heard, to mobilize change, to make things more democratic. WikiLeaks seemed like an interesting example. [It's] hugely controversial and flawed in many respects. But again, I think provoking thought about the wisdom of the crowds, generally, and looking at how some of these tools may affect greater participation for good [is important]."
A Web Browser Also Made The List
Believe it or not, Firefox also appeared in the 2013 NT100.
"Firefox…was very much committed to the open Internet," said Small. "Yes, now it's established, and it's making money. What we wanted to convey was just because something is making a social difference doesn't mean it can't make money. So that was chosen to be one that had demonstrated the principles of an open Internet."
Disclosure: At the time of this writing, Louis Bedigian had no position in the equities mentioned in this report.
Posted-In: Annika Small Bitcoin BitTorrent comments FirefoxSuccess Stories Tech Interview Best of Benzinga
View Comments and Join the Discussion!