Should Your Portfolio Dream About iDreamSky Technology?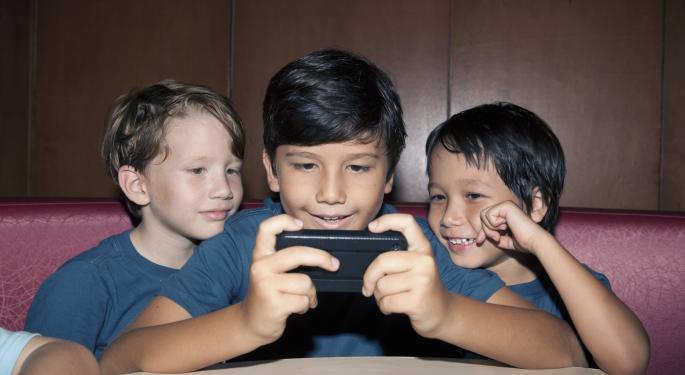 Distributor of mobile phone games like the Temple Run series and Subway Surfers, iDreamSky Technology (NASDAQ: DSKY) priced its 7.7 million ADS at $15, a hair above the expected range of $12 to $14.
The question is, will iDreamSky be another King Digital (NYSE: KING), or will it run higher because of its modest size and little hype?
At $15 per ADS, iDreamSky will raise $115 million, making its offering one-third the size of King Digital's bloated $326 million IPO.
According to Google Trends, at the time of King's IPO people searched for it 33 times more than iDreamSky Technology is searched for today. That means that people are just now starting to learn about the profitable mobile game maker.
Chinese Base
iDreamSky's mission is to, "deliver fun and engaging mobile games and entertainment to mobile users, thereby enriching their mobile lifestyle." The company identifies itself as the largest mobile game publishing platform in China and saw 98.3 million monthly average users for the first quarter of 2014.
Related Link: IPO Outlook: Can A $200 Million IPO Be The Answer After A Lackluster Week?
Acting as a distributor, not a creator, the company offers 40 casual, mid and hardcore mobile games while frequently releasing graphical, function and promotional updates. This is all part of the company's user-centric business focus maintaining its commitment to "bring the best mobile entertainment to users."
In addition to its high-quality and diversified portfolio of games, partnerships with developers, and an ability to engage and retain gamers, the company strongly benefits from a large and very fast-growing loyal user base.
As China opens up to the world, its mobile internet community is exploding. In June 2008, 73.1 million Chinese accessed the internet on a mobile platform. As of June 2013, that number exploded at a 44.7 percent compounded annual growth rate to 463.8 million.
For now, the company has experienced success but the challenge will be continuing to retain its user base and monetize user loyalty.
Financial Rundown
For the calendar year ending 2013, the company's $40.7 million gross revenue translated to a positive bottom line of $4.6 million. In the first three months of 2014, the company is off to a great start: $28 million in gross revenue produced a net income of $5.3 million.
The casual game market currently represents 86 percent of its revenue, with the remaining 14 percent being a combination of the mid and hardcore segment.
Proceeds
The company expects to use the proceeds from the offering in three ways. The first is to spend $60 million on acquisitions of game licenses and intellectual property. The second is to set aside $25 million for mergers and acquisitions, although the company notes that it does not have any transactions lined up in the near future. The remainder will be for working capital and other general corporate purposes.
Trading Information
iDreamSky is scheduled to begin trading at 10:25 a.m. on the NASDAQ under the ticker "DSKY." Underwriters are Credit Suisse, J.P. Morgan and Stifel.
Disclosure: At the time of this writing, the author holds no positions in the mentioned securities.
Posted-In: iDreamSky Techonology IPO King Digital Subway SurfersNews Previews IPOs Trading Ideas Best of Benzinga
View Comments and Join the Discussion!