Top 5 Smartphone Trade-In Values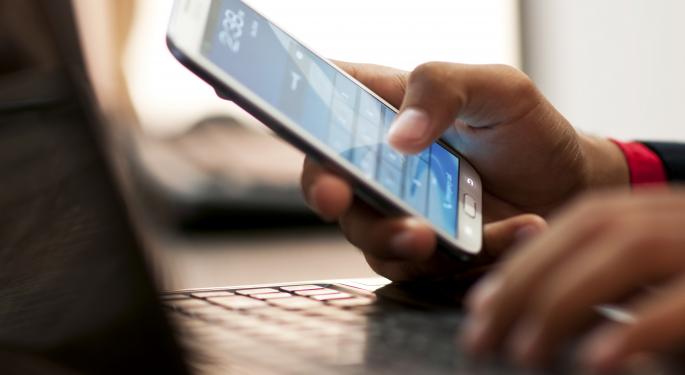 Now that Apple's (NASDAQ: AAPL) iPhone 6 has an unconfirmed release date of October 14, consumers are eager to see how much their current handset is worth.
NextWorth, the online trade-in service that powers Target's trade-in program, recently provided Benzinga with a list of the top smartphone trade-in values.
"Apple and their customer base is very predictable in terms of happens around launch time," Jeff Trachsel, CMO of NextWorth, told Benzinga. "What I would expect to see is, around the time when the Apple event gets announced -- even before the actual event -- that's really when things start to pick up."
Not surprisingly, consumers can expect to get a nice return on their old iPhone 5S. The same can also be said for the two-year-old iPhone 5, but not the iPhone 5C.
Related Link: Will Apple Release A Cheaper Smartphone Than iPhone 5C?
"We actually won't see very many iPhone 5S trades because people are still under contract," Trachsel added. "If you bought a 5S when it came out last September, you're only going to be a year into your contract. There are some people who are willing to break contract -- they'll pay the early termination fee. But really the sweet spot that we see year over year is two generations back."
Trachsel estimates that 50 percent of all trades toward an iPhone 6 will be from consumers looking to upgrade from the iPhone 5.
"About 25 percent are one generation back, so it would be the 5S," he said. "And then the other 25 percent is either three or four generations back, which would be either that iPhone 4S or iPhone 4."
Read on to see which smartphones are worth the most.
1. iPhone 5S -- up to $335
The iPhone 5S is one of the most expensive smartphones available. It still retails for $649 without a contract, but that model only comes with 16GB of storage. The 32GB model sells for $749, followed by the 64GB model at $849.
At those prices, it seems that a used iPhone 5S is only worth about 40 percent of its full retail value. The on-contract prices are much lower ($199 to $399), but those buyers will have to break their contract -- and pay a fee -- to swap phones this year.
2. Galaxy S5 -- up to $236
Samsung's (OTC: SSNLF) latest smartphone retails for roughly $660 without a contract. It has only been out for a few months, but if consumers are eager to get a new iPhone, they can sell the Galaxy S5 for as much as $236.
3. Galaxy Note 3 -- up to $234
This one is a bit older than the Galaxy S5, but it still packs a solid resale value of up to $234, likely because the MSRP is more than $700.
4. iPhone 5 -- up to $215
Apple's iPhone 5 managed to make the list, while the one-year-old iPhone 5C did not.
Is this another sign that the iPhone 5C flopped at retail? Bloggers will continue to argue over that one. Luckily, the iPhone 5 was a smash hit that still offers a healthy trade-in value.
5. LG G Flex -- up to $191
LG is moving up in the ranks, as evidenced by this device's inclusion.
Disclosure: At the time of this writing, Louis Bedigian had no position in the equities mentioned in this report.
View Comments and Join the Discussion!
Posted-In: Apple comments Galaxy Note 3 Galaxy S5 iPhone 4 iPhone 4STech Personal Finance Best of Benzinga