5 Advertising Mistakes Twitter And Facebook Should Avoid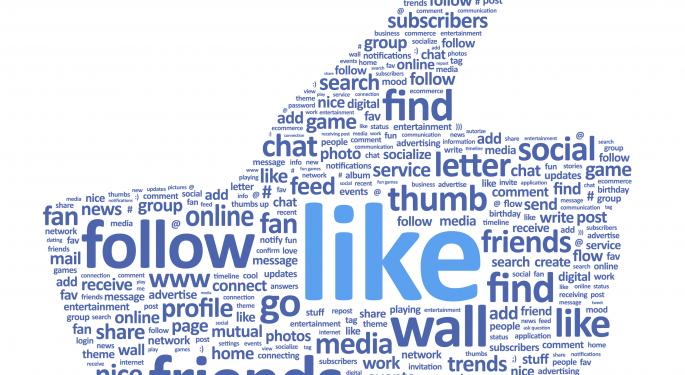 Social media ad revenue is on the rise, but Twitter (NYSE: TWTR) and Facebook (NASDAQ: FB) still face a number of challenges.
The social media giants can't simply throw together an ad platform and expect it to work; they must find a balance that satisfies advertisers without upsetting their users.
Josh Boaz, managing director and co-founder of Direct Agents (a full-service digital marketing agency), knows this better than most. Boaz started the company with his brother, Dinesh, to develop direct response-focused marketing solutions for brand advertisers and publishers.
"We basically work with mid- to large-sized advertisers and help them across the digital marketing ecosystem," Boaz told Benzinga. "Everything from search marketing and paid media and creative work."
Read on to see Boaz's list of advertising mistakes that Twitter and Facebook should avoid.
Related Link: 3 Things Steve Ballmer Did Right
1. Don't Take Away User Anonymity
"I think too much targeting and too much in-your-face targeting can be a turnoff," said Boaz. "If you've ever clicked on an ad and then you see that ad everywhere or, based on one of your interest groups, you see a thousand ads like that on Facebook, that could be a turnoff. So I think keeping anonymity [is important]."
2. Don't Forget The Point Of Social Media
"Make sure the ads don't overshadow that," Boaz warned. "People are using [Instagram] to see pictures and share pictures of friends and celebrities. If the ads they start seeing are taking away from that -- if they're not picture related, or short video clips or whatever -- if it's too intrusive, that's going to turn people off from using that platform."
3. Don't Take Advantage Of The User's Connections
"You have your connections, both personally and professionally," said Boaz. "I think some social media platforms may take advantage of that and may make recommendations to you based on what your friends are like or based on your professional connections. I think if that's too much it could be intrusive."
4. Don't Force Content Down Users' Throats
"Facebook, for example, they have the auto-play videos, which seems like an okay idea," said Boaz. "But what if the video that they start playing or that someone shared with you is offensive, [and] they don't want to see it, or they don't want to see it at that time [because] you're at work… I think that kind of forcing of content when you don't want it could be problematic."
5. Don't Oversaturate
Last but not least, Boaz said that Twitter and Facebook shouldn't allow ads to become oversaturated.
"Everything, advertising-wise, has moved towards more targeted, more concise -- you know, reaching the right person at the right time," said Boaz. "Making sure that their experience is not blanketing them with dozens of ads, but really, really concise ads. And I think Twitter has that opportunity because you can reach the right person, they can have a very specific, contextually-targeted ad that will make a lot of sense in utilizing that data that Twitter is collecting."
Disclosure: At the time of this writing, Louis Bedigian had no position in the equities mentioned in this report.
Posted-In: advertising comments Direct Agents Facebook Josh Boaz social media twitterTech Best of Benzinga
View Comments and Join the Discussion!