Apple Is 'Uniquely Situated' To Revolutionize Mobile Commerce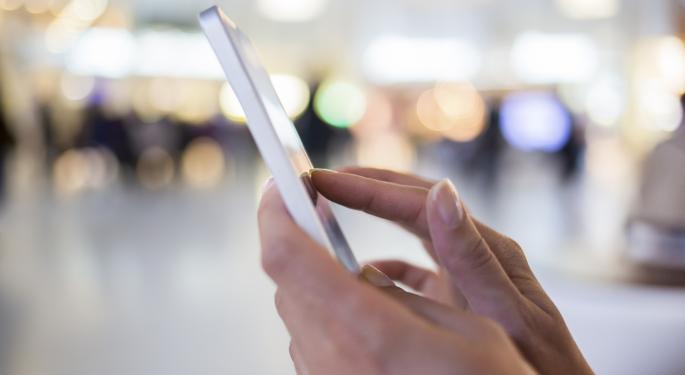 Apple's (NASDAQ: AAPL) fingerprint scanner, known commercially as Touch ID, could hold the key to a mobile commerce revolution.
The iPhone maker famously acquired AuthenTec, the creator of Touch ID, for $365 million. At least one analyst thinks that Apple acquired that firm to become the champion of mobile commerce.
Scot Wingo, CEO of ChannelAdvisor, also believes that Apple will do big things for the industry. Wingo told Benzinga that Apple is "uniquely situated" to solve the ongoing problems of mobile commerce and revolutionize the industry. He said that Touch ID is just the first of many necessary steps that Apple will implement to accomplish this goal.
"Apple has a lot of assets," said Wingo. "They obviously have all the iOS devices. They have [Touch] ID. They frequently talk about how many credit cards they have on file, something like 485 million inside of iTunes. I think one of the reasons why they talk about that is they [realize] they could streamline this whole process."
Related Link: Apple Could Destroy This Startup In One Move
iBeacon Deployment
Aside from Touch ID, Wingo said that there is another aspect that Apple is already working on: iBeacons.
"Not only can they solve the e-commerce, the online problem, they can solve the offline challenge that you face as well," he said. "That's where all these stores want to spend more money to get the consumer in there, but there's no way to track it."
Retailers have tried to track consumers with coupons, rewards cards and digital rewards systems that can only be accessed through an app. Target and 7-Eleven are among the retailers that use the latter format.
Wingo did not specifically comment about any app-based rewards system, but he referred to coupons as a "poor instrument" for retailers that want to know more about their customers.
"Imagine Apple with beacons -- and they know you if you opt into this -- they could really figure out that, 'Okay, I sent an ad to Sarah, and she showed up at Macy's three days later,'" Wingo explained. "That starts to get really interesting pretty quickly. I think they're uniquely situated to solve that."
Instant Orders
Retailers like the idea of iBeacons, but they may also be useful to consumers.
"Another use case is, imagine I go to Nordstrom for a shirt," Wingo surmised. "I see it, they only have a large, [and] I need an XL. They say, 'Hey, I found it online, do you wanna go ahead and pay for it?' They beacon it to my phone, I pay with my phone, and now it gets delivered to my house."
Wingo said that this would be "an order of magnitude ahead of simple things like having a PayPal card that I swipe or an NFC thing that I tap."
Disclosure: At the time of this writing, Louis Bedigian had no position in the equities mentioned in this report.
Posted-In: Apple AuthenTec ChannelAdvisor comments iBeacon iBeacons iPhoneTech Best of Benzinga
View Comments and Join the Discussion!