ADP Employment Report Shows Job Growth At 218,000 In July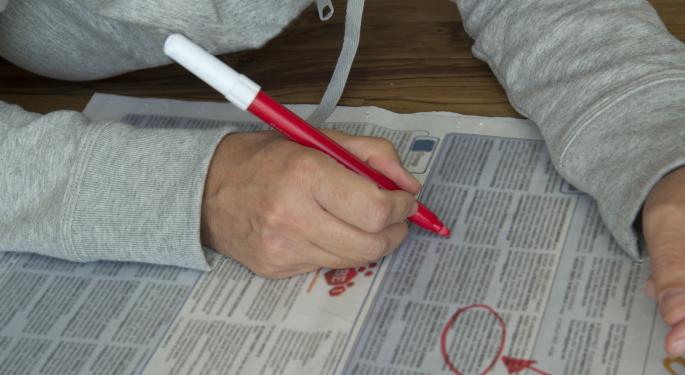 ADP reported that the private sector job market improved strongly during the month of July.
The report shows that private sector jobs improved by 218K jobs during the month, which was a bit below the consensus expectations for a gain of 232K.
However, this was the fourth consecutive month in which private sector job growth was more than 200K. Last month's total was unrevised at 281K, and May's total was revised higher to 214K from 179K (May: 214K, Apr: 205K, Mar: 198K, Feb: 193K, Jan: 121K, Dec: 191K).
"Although down from June, the July jobs number marks the fourth straight month of employment gains above 200,000," said Carlos Rodriguez, president and chief executive officer of ADP.
Mark Zandi, chief economist of Moody's Analytics, said, "The July employment gain was softer than June, but remains consistent with a steadily improving job market. At the current pace of job growth unemployment will quickly decline. Layoffs are still receding and hiring and job openings are picking up. If current trends continue, the economy will return to full employment by late 2016."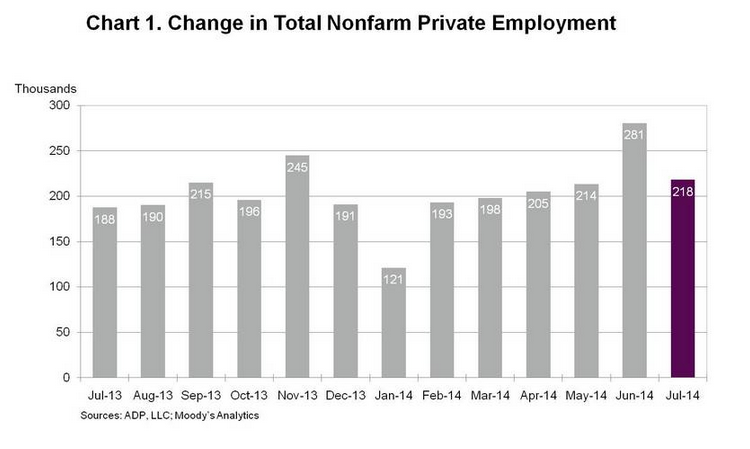 As a reminder, the ADP report does not include jobs in the government sector.
The report, which is produced by ADP, a leading provider of human capital management solutions, in collaboration with Moody's Analytics, is derived from ADP's actual payroll data and measures the change in total nonfarm private employment each month on a seasonally-adjusted basis.
Posted in: News Econ #s Economics Pre-Market Outlook Best of Benzinga