Denver Airport Rental Car Companies Scour Vehicles For Marijuana Left By Tourists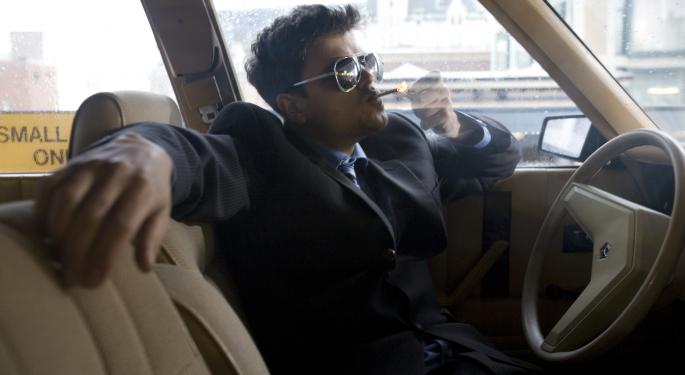 For months now, Colorado has been reaping the economic fruits of the state's legalization of recreational marijuana use for adults.
Denver, Colorado's largest city and home to the majority of the state's cannabis dispensaries, has been enjoying a variety of financial benefits, including a new and lucrative marijuana tourism industry.
One place where that cannabis is unexpectedly turning up, however, is in returned rental cars at Denver International Airport.
Cannabis is still illegal under federal law and DIA bans cannabis on the airport grounds. Rental car agency employees have said many pot tourists are leaving what's left of the marijuana they purchased in Colorado in their returned cars or are offering it up to workers at the return stations as a "tip."
Related Link: MaryJane Group CEO Joel Schneider Discusses The Cannabis Hospitality Business
"It happens pretty often. More during the weekends," a worker at a major rental car outlet at DIA recently told KCNC-TV. "Probably like four times a day. Me, I just throw it away. I don't know about the others."
A DIA spokeswoman told KCNC that 16 people have been stopped trying to go through airport security checkpoints with marijuana in their possession since January 1, the date when recreational cannabis became legal in Colorado. The airport could fine travelers up to $999 but has instead opted to have them trash the confiscated cannabis.
Most rental car companies already have no-smoking policies in place for their vehicles and employees. The Avis Budget Group (NASDAQ: CAR) in 2009 announced new inspection processes for their cars, saying they would "assess customers a cleaning fee if the vehicle is returned with tobacco odor or residue." The same could presumably be said about any marijuana residue discovered in a returned rental.
In the meantime, according to one DIA rental agency employee, many rental car companies at the airport now scour their returned cars for any leftover marijuana -– which is then thrown out or turned into local supervisors.
"We try not to let it get to the car wash bay," one rental car worker told KCNC, "because those guys will take it."
Posted-In: cannabis marijuana medical marijuana medicinal marijuana non-smoking policies Recreational MarijuanaTravel General Best of Benzinga
View Comments and Join the Discussion!