How Did Investors Beat The Market On Friday?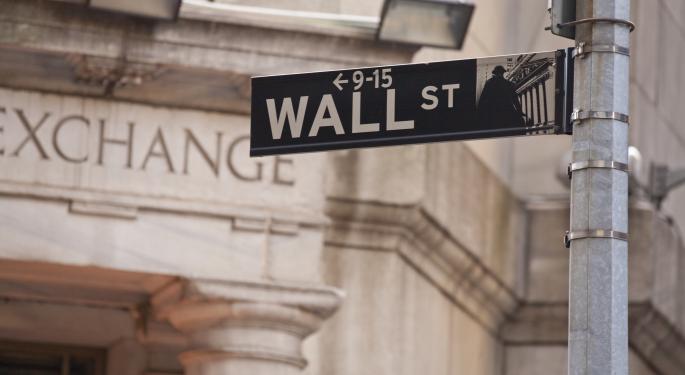 The market saw five new initial public offerings (IPO) open for trading as the week came to a close.
New issues for Friday were Globant (NYSE: GLOB), Sage Therapeutics (NASDAQ: SAGE), TubeMogul (NASDAQ: TUBE), TerraFrom Power (NASDAQ: TERP) and Trupanion (NYSE: TRUP).
The group raised $766 million in proceeds and all five returned positive results to investors who received shares in the IPO. As shares began to exchange hands on the secondary market, investors who picked up shares at the open of all these symbols realized positive gains for the day in three of the five stocks.
Invest in IPO shares before the stock hits the market with ClickIPO. Check it out here
Related Link: Will Trupanion's New Pet Insurance IPO Succeed?
Globant raised $59 million in proceeds, priced its IPO at $10.00 and opened at $12.95. In early trading, the stock dipped to a low of $11.00 and attempted a rally. The rally failed just above $12.00 and sunk to close at $11.27, a 12.5 percent gain to IPO investors and a decline of 13 percent to secondary investors.
Sage Therapeutics priced its five million share IPO at $18.00 to raise $90 million. Opening high at $27, the IPO exploded and closed near the day's high at $30.10. IPO investors will sleep easy this weekend with its massive 67 percent gain, and 12 percent to those who bought shares at the open.
TubeMogul looked like it was going to disappoint, pricing its 6.3 million share IPO at $7.00, the low end of its $7.00 to $9.00 expected range. Clearly in demand, the stock open at $9.00 and rallied hard throughout the day to close at $11.50. The run marked another big gain for IPO investors, raking in gains of 64 percent. Secondary investors were rewarded for their risk as well, gaining 28 percent during Friday's trading.
Trupanion's first day of trading showed much fanfare with little result. The stock priced at $10.00 and opened slightly higher at $11.25. The movement looked bleak as the stock slowly drifted to the lows at $10.41. An hour into trading, enough was enough, and the stock marched higher to put in a high of $11.55 within the following hour.
Trupanion closed the day at $11.40, marking a respectable 14 percent return for IPO investors and a 1.3 percent return to those who rode out the morning's harsh downward move.
Friday's biggest IPO, TerraFrom Power,priced its IPO at $25.00, the high end of its already raised $23.00 to $25.00 range. The SunEdison (NYSE: SUNE) spinoff raised $500 million in proceeds.
TerraForm opened for trading higher still at $33.26 and leaped to a $34.34 high within an hour. Throughout the remainder of the day, TerraForm drifted lower to close at $33.09. IPO investors were the big winners with a 32 percent return. Secondary investors nearly broke even, but rounded out Friday with a 51 basis point decline.
On the aggregate, investors who played the IPO market on Friday were rewarded for their faith. The S&P 500 ended the day up 1.03 percent.
If an investor invested equal dollar amounts into each of Friday's IPOs, the gain would be a cool 38 percent. Secondary investors were also positively rewarded for their trading. Buying equal dollar amounts on the open of these stocks would have returned 5.4 percent to those who waited for the close.
Disclosure: The author holds no positions in the mentioned securities at the time of this writing.
Posted-In: IPOs Movers Best of Benzinga
View Comments and Join the Discussion!