Apple Could Destroy This Startup In One Move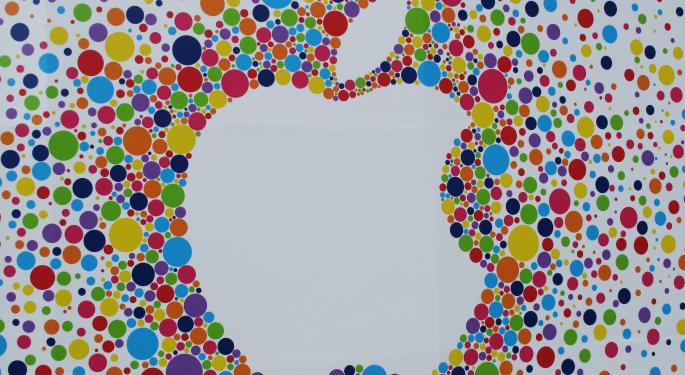 Contrary to popular belief, potato salad isn't the only popular crowdfunding campaign.
There are numerous ideas that are getting the attention of individuals from all over the world. One of them is JIBO, a startup that is developing a family robot with the same name. The concept sounds really good on paper: "Friendly, helpful and intelligent. JIBO is the real deal, from social robots pioneer Cynthia Breazeal. JIBO can't wait to meet you." Consumers and developers seem to agree.
As of this writing, the Indiegogo campaign has raised more than $400,000 (four times the goal of $100,000).
The company has pre-sold 200 units to consumers at $499 each. The developer edition (which retails for $599) has been sold to more than 80 individuals. Two people have also purchased the "Buy 1 Give 1" package, which includes two JIBOs: one for the buyer and one for the Boston Children's Hospital.
Related Link: iPhone 6 Demand Sets New Record
JIBO lured consumers with a promising concept and a snazzy promo video that has already garnered 175,000 views:
The Next Big Thing?
By all accounts, JIBO appears to be next big thing in robotic development. Those who look a little closer, however, will realize that Apple (NASDAQ: AAPL) has already developed and released a similar product: Siri.
Siri is an iPhone app -- not a robot -- but it accomplishes the same things. It talks to the user, alerts him or her of important reminders, and provides access to text messages. iPhone users can also enjoy a number of interactive experiences that are similar to (and perhaps better than) the ones JIBO claims to provide.
Consumers will notice that, unlike Siri, JIBO moves on its own.
That is true, but only to a point. Its head can move to track the user, but JIBO does not have legs or wheels. It weighs approximately five pounds and must be manually moved from room to room. The robot does not ship with a battery, which means that users will also have to find a power outlet or buy the battery pack separately when it becomes available. That battery is expected to bring the total weight to roughly six pounds, and it is not yet known how much the battery will cost.
Related Link: 3 Reasons Investors Shouldn't Be Too Excited About the Apple-IBM Deal
Even with all of this in mind, some consumers may still want JIBO. That could change in the blink of an eye.
Apple could easily develop a similar robot (an iBot?) that fully utilizes the power of the iPhone 6. The robot could serve as a dock for the new smartphone, whose features could be utilized in new and clever ways. By designing the robot as a dock instead of a standalone device, Apple could charge much less than $499. This would allow the company to undercut the competition on price (how often does that happen?). Apple could take the concept one step further by providing a moving mechanism that allows the robot to follow users around the house.
Marketing Muscle
Apple's marketing prowess is second to none. The company successfully used Siri (and a number of celebrity-filled TV ads) to sell millions of iPhone 4S units. Now imagine what would happen if the company promoted an iPhone/Siri-powered robot. The device would be unstoppable. In that scenario, JIBO would become the next Flip Video -- a nice product that was ultimately destroyed by smartphones.
Disclosure: At the time of this writing, Louis Bedigian had no position in the equities mentioned in this report.
Posted-In: Apple Flip Video iBot iPhone iPhone 4S iPhone 6Startups Tech Best of Benzinga
View Comments and Join the Discussion!