Comparing The Reynolds & Lorillard Merger With Comcast & Time Warner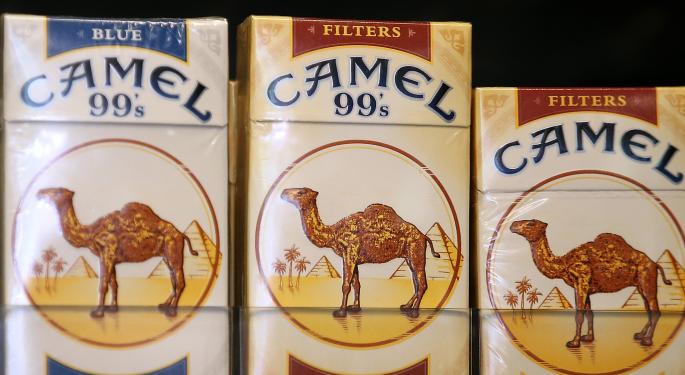 Reynolds American (NYSE: REI) has agreed to buy rival Lorillard (NYSE: LO) for $27.4 billion.
Comcast (NASDAQ: CMCSA) has proposed spending $45 billion to acquire Time Warner Cable (NYSE: TWC).
Shareholders and regulators on both cases would have to approve the mergers, and in neither case was that a forgone conclusion.
The Reynolds/Lorillard Deal
According to The New York Times, Reynolds would pay $68.88 in cash and stock for every Lorillard share and agree to assume the smaller company's debt.
Related Link: Comcast's Proposed Data Cap Could Impact Cord-Cutters
At the conclusion of the deal, former Lorillard shareholders would own about 15 percent of the combined company's stock.
The Comcast/Time Warner Deal
In the case of Comcast and Time Warner Cable, the agreement was classified as a friendly stock-for-stock transaction in which Comcast would acquire 100 percent of Time Warner Cable's 284.9 million shares for Comcast shares valued at $45.2 billion.
Each Time Warner Cable share would exchange for 2.875 Comcast shares. Time Warner Cable shareholders would end up owning about 23 percent of Comcast's common stock.
Antitrust Concerns
The Reynolds/Lorillard merger, The Wall Street Journal said, would reshape the U.S. tobacco landscape. More importantly, it could make Reynolds the king of menthol by adding Lorillard's Newport to Reynold's existing Camel and Pall Mall cigarettes lineup.
The New York Times laid out its case against the Comcast/Time Warner merger based on similar antitrust concerns, and said the merger would "concentrate too much market power in the hands of one company" and take away consumer choice.
Addressing The Concerns
Executives for both Reynolds and Lorillard said their merger was structured to be "pro-competitive."
The plan would require certain operations to be divested to the U.K.'s Imperial Tobacco Group, thereby theoretically making Imperial a competitor with the new Reynolds in the United States.
Comcast has said that since it does not compete directly with Time Warner Cable anywhere, consumer choice would not be affected.
Comcast also said it would face plenty of competition in high-speed Internet from telephone and wireless companies.
Timeline
Given potential regulatory concerns, as well as the need for shareholder approval, neither the Comcast/Time Warner nor the Reynolds/Lorillard mergers were expected to conclude on anything remotely resembling a fast track.
The complicated nature of the tobacco deal, which ultimately would involve four different companies, was not expected to close sooner than the first half of 2015.
Comcast and Time Warner originally indicated that merger could happen by the end of 2014.
At the time of this writing, Jim Probasco had no position in any mentioned securities.
Posted-In: Comcast Imperial Tobacco lorillard Pall Mall reynolds americanCommodities Markets Media Best of Benzinga
View Comments and Join the Discussion!