Alzheimer's Rates Falling, But Pharma's Search For A Cure Yields No Results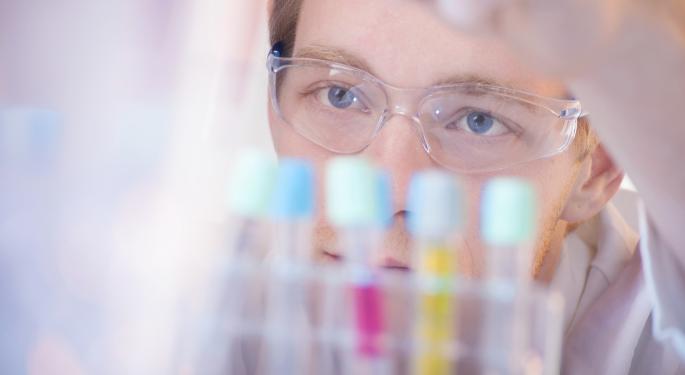 Mixed news came out this week on research into Alzheimer's.
New studies suggest the rate of Alzheimer's and other forms of dementia is dropping in the United States and other developed countries. Meanwhile, Big Pharma's years-long battle to find a treatment, if not a cure, for Alzheimer's faced yet another defeat.
Speaking Tuesday at an international Alzheimer's conference in Copenhagen, experts said better health care and education appear to have helped lower the probability of developing the disease.
Lower Risk
"For an individual, the actual risk of dementia seems to have declined," Dr. Kenneth Langa, a University of Michigan expert on aging, told the Associated Press.
"The results bring some hope that perhaps dementia cases might be preventable, or at least delayed," the study's leader, Claudia Satizabal of Boston University, added in an interview with the wire service.
Related Link: Advances In HIV, Hep C Treatments Could Spark Renewed Interest In Biotech Stocks
What's At Stake
Experts say that, if a treatment for Alzheimer's isn't developed, the disease could end up costing around $1 trillion annually by 2050. By then an estimated 13 million people in the U.S. will be suffering from Alzheimer's, compared to five million today.
"There are 100 trials of about 80 drugs currently in the pipeline," Jeffrey Cummings, director of the Cleveland Clinic Lou Ruvo Center for Brain Health, recently told FierceBiotech.com.
The industry web site also noted that research into late-stage Alzheimer's has yielded nearly nothing for the big pharmaceutical corporations.
Much Research, Few Results
"Eli Lilly's (NYSE: LLY) solanezumab and bapineuzumab at Johnson & Johnson (NYSE: JNJ) and Pfizer (NYSE: PFE) both failed spectacularly in Phase III tests," the website said. "And while the companies continue to plug away--Lilly has a new study focused on solanezumab in earlier-stage Alzheimer's patients--the R&D arena has racked up a whopping 99.6% clinical trial failure rate, according to Cummings' review of the trial data from 2002 to 2012."
On Monday, meanwhile, North Carolina-based Targacept (NASDAQ: TRGT) formally abandoned its clinical trial of an Alzheimer's drug in its pipeline.
"We are disappointed for Alzheimer's disease patients and their families," Targacept CEO Stephen Hill said in a statement.
"We designed a rigorous study to provide a definitive answer on whether TC-1734 could be a better treatment option than the current standard of care," he added, "in what has been a very difficult disease area for the development of novel therapeutics."
The Research Continues
Yet, given the potential rewards for a successful Alzheimer's treatment, the research continues.
Earlier this week, Novartis (NYSE: NVS) announced that, pending regulatory approval, it plans a study in Europe and North America starting next year, to see if two of its drugs can prevent the disease in people who have a genetic risk of developing Alzheimer's.
Posted-In: aging alzheimer's alzheimer's treatment Cleveland Clinic clinical trials healthcareHealth Care General Best of Benzinga
View Comments and Join the Discussion!