Did The World Cup Display Why Facebook Wanted To Buy Snapchat?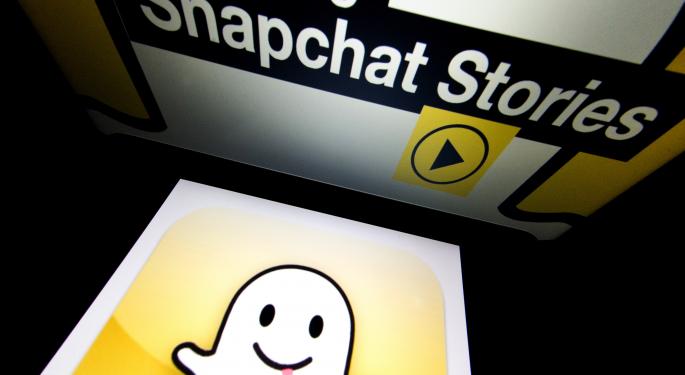 Last November, Facebook (NASDAQ: FB) reportedly offered $3 billion to acquire Snapchat.
The offer was puzzling on two fronts. First, why would Snapchat (which was only two years old at the time) turn down a bucket of cash? Big exits are hard to come by, and Snapchat -- an app of the moment -- threw it away on the hopes of an IPO.
Second, why would Facebook offer such a large amount of money for an unproven app? At the time, Facebook had yet to announce its plans to spend $2 billion to acquire Oculus VR and $19 billion to acquire WhatsApp. If the Snapchat offer had come later, $3 billion might not have sounded like much money. After this Sunday's World Cup Final spectacle, Facebook might wish it had offered more.
Related Link: PMDTechnologies' VR Concept Could Make Facebook Wildly Successful
Banking On The World's Biggest Sporting Event
Snapchat on Sunday added a feature that allowed users in Rio, the host site for the World Cup, to add photos and videos to a special "Our Story" collection. Our Story is a group-sharing feature that grabs posts from multiple users, which are compiled together for one massive Snapchat that lasts 24 hours.
According to Mashable, the Rio media could be accessed by any Snapchat user (in any country) by clicking on the "Rio Live" account that was automatically added to the contacts of all users.
This does not appear to be a sponsored feature, but it's not hard to imagine what would happen if organizations or advertisers approached Snapchat. Universal Studios, for example, could have commissioned an Our Story listing for the launch of Diagon Alley (the new Harry Potter expansion). The NFL could use it to promote the Super Bowl, ABC could promote the Oscars, states could attract tourism and so on.
Snapchat may not choose to monetize this feature. Our Story may only be implemented to keep users engaged. But if Snapchat had been acquired by Facebook, the company surely would have taken full advantage of this feature and the ad revenue it could bring.
If this is the reason why Facebook wanted Snapchat, it could be assumed that the opposite is also true. Snapchat knew that it was working on bigger and better things, and may have felt that it would be stronger on its own.
Facebook made a much more aggressive play for WhatsApp. Was it out of fear of rejection? Perhaps -- it would be hard for any company to turn down $19 billion.
Whatever the case, WhatsApp and Facebook are now one. Snapchat remains a competitor, however, and could pose a serious threat if it continues to introduce new and compelling features.
Disclosure: At the time of this writing, Louis Bedigian had no position in the equities mentioned in this report.
Posted-In: ABC Facebook Mashable nflTopics Success Stories Tech General Best of Benzinga
View Comments and Join the Discussion!