#PreMarket Prep Guest List For The Week of July 7, 2014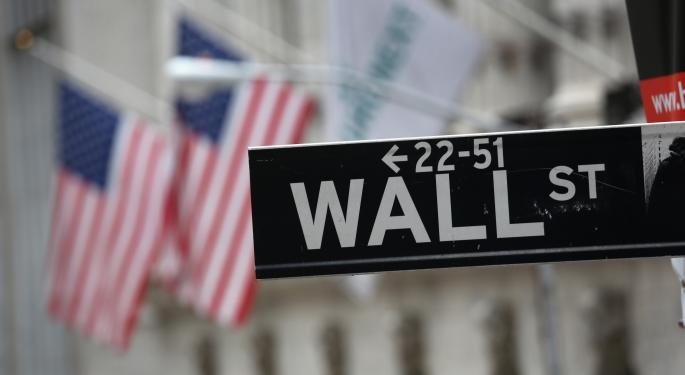 A wide variety of guests is what's ahead this week on Benzinga's #PreMarket Prep broadcast, sponsored by OptionsHouse.
There will be another book giveaway! But you have to tune in at 8:00 am EST Monday-Friday here to find out which day.
Monday, July 7, 8:35 a.m.
Adam Sarhan (@adamsarhan), Founder and CEO of Sarhan Capital
Sarhan Capital, a boutique investment and advisory firm, strives to provide intelligent ideas that generate strong returns for its clients in all market environments.
9 a.m.
Mike Seery (@seeryfutures), President of Seery Futures
Michael Seery frequently appears on multiple business networks including Bloomberg news, Fox Business, CNBC Worldwide, CNN Business, and Bloomberg TV. He is a publishing Commodity Trading Advisor who also writes market commentary for several commodity websites.
9:20 a.m.
Evan Kirstel (@evankirstel), Director of Strategic Alliances at Sonus
With almost 20 years of sales & BD experience in the communications infrastructure and applications arena, Evan brings a unique perspective on opportunities in the Unified Communications segment, including deep knowledge of social applications, the audio, video, data collaboration market and technology.
Tuesday, July 8, 8:35 a.m.
Nic Chahine (@racernic), Creating income with options spreads
Nic Chahine will join the show every Tuesday to discuss the week's options outlook.
8:50 a.m.
Ann Logue (@annielogue), Freelance Writer and Consulting Analyst
Ann Logue is a freelance writer and consulting analyst who is fascinated by business and technology. She is the author of "Emerging Markets for Dummies," "Socially Responsible Investing for Dummies," "Day Trading for Dummies," and "Hedge Funds for Dummies," and has written for Barron's, Newsweek Japan, and Entrepreneur, among other publications.
9:05 a.m.
Dan Zanger (@danzanger), Momentum Trader and Founder of Chartpattern.com
Dan Zanger is a world record holder for the largest percent change for a personal portfolio for a 12-month period of time and an 18-month period of time in the history of the stock market after selling his car and turning the proceeds of $10,775 into over $18,000,000 in just 18 months.
9:25 a.m.
David Grau, Sr. (@FPTransitions), Author of 'Succession Planning for Financial Advisors
David Grau is president and founder of FP Transitions, the country's leading provider of valuations, continuity planning and succession planning strategies for independently owned financial service practices.
Wednesday, July 9, 8:35 a.m.
Harlan Pyan (@AllAboutTrends), Co-Founder of All About Trends
AAT is a subscription-based newsletter service focused on helping individuals secure consistent profits in the market by trading what they see, not what they think, hear or fear.
8:50 a.m.
Rachel Shasha (@Sassy_SPY), Trader and Blogger at Sassy Options
A graduate from both UCLA and USC, Shasha researched the psychology of the markets for over five years. She is currently a full-time trader and regular contributor to The Street. Her main strategy involves trading both short and long term options using technical analysis, open interest and sentiment/psychology.
9:05 a.m.
Paul Bratby (@pbrat40plus), Founder of Wave5trade.com
Paul Bratby is an ex British Soldier who served 17 years an Engineering Manager in the British Army. He has been trading his own pension and savings accounts for over 6 years and last year launched his online trading diary in the form of a blog at www.wave5trade.com.
Thursday, July 10, 8:35 a.m.
Fari Hamzei (@HamzeiAnalytics), Founder of Hamzei Analytics
Fari Hamzei joins the show every Thursday, bringing his wealth of knowledge on aggressive equity options and index futures trends.
9 a.m.
Vlad Karpel (@tradespoon), Founder of Tradespoon
Vlad Karpel is a veteran investor and former OptionsXpress EVP.
9:20 a.m.
Mark Shephard (@shepDSC), President of Derivative Strategy Consultents
DSC provides customized derivative (options) solutions for institutional clients, family offices and RIA's who realize the need for a more active and professionally managed risk program. Mark Shephard's primary focus at DSC is identifying and implementing "Optionality" for portfolios by way of hedging.
Friday, July 11, 8:35 a.m.
Christopher Whalen (@rcwhalen), Director and Head of Research at Kroll Bond Rating Agency
Christopher Whalen is an investment banker and author who lives in New York City. He is Senior Managing Director and Head of Research at Kroll Bond Rating Agency, where he is responsible for financial institutions and corporate ratings.
9 a.m.
Cate Long (@cate_long), Reuters Financial Blogger
Cate Long writes about the fixed income markets including municipal bonds. She has worked for a number of years with industry standards organizations, regulators and Congress to help craft a more transparent and fair framework for investors to participate in the fixed income markets.
Posted-In: Adam Sarhan Ann Logue Benzinga #PreMarket Prep Cate Long Christopher Whalen Dan ZangerPre-Market Outlook General Best of Benzinga
View Comments and Join the Discussion!