O.pen Vape's Steve Berg: Transparency & Federal Illegality Help Budding Marijuana Industry Succeed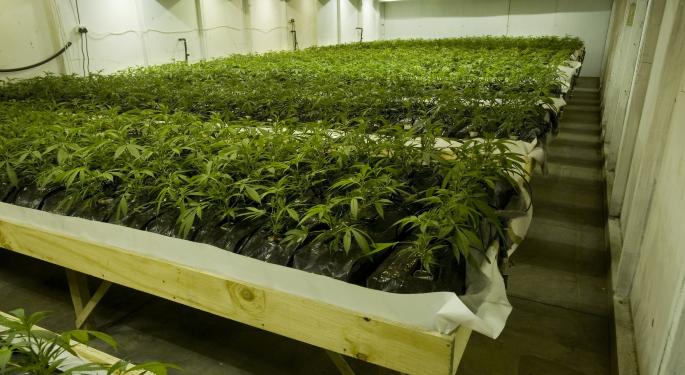 Steve Berg is CFO of O.pen Vape, one of the largest brands in the legal cannabis industry. Its pen-like vaporizers, that allow cannabis users to discreetly smoke marijuana and hash oil, have been catching on due to its marketing campaign – mostly via social networking.
In part one of our interview, at this week's Weedstock Cannabis Investor Conference in Denver, Berg spoke about the combination of advocacy and entrepreneurship that's unique to the marijuana industry and the challenges ahead.
O.pen Vape seems to be one of the few survivors from the first wave of legal cannabis companies. You credit your group's history of accountability, in part, for its success. Is that transparency going to be needed for the second generation of cannabis companies?
I think what's happening in the markets is things are getting sorted out. The initial craze, if you will, and irrational exuberance, and some of the people that have lost terribly in the wake of that, is a sobering wake-up call for the investor community. The question, as you've kind of framed it, is 'now what?'
And I think what's happening is a maturation of both the companies that are going to be looking at going public, as well as the way investors are looking at them. And one very encouraging sign is that professional stock analysts are beginning to come into the space.
Related Link: House Votes To Protect Medical Marijuana Users And Businesses
Whether it's Morgan Stanley and Bank of America following the likes of GW Pharmaceuticals (NASDAQ: GWPH) – not a classic marijuana company, by any stretch – or other analysts like Alan Brochstein of 420 Investor really bringing rigor and professional skills to the analysis of these companies, is going to provide a lot more credible information to the investor community. And we hope and expect those mistakes will not be repeated in abundance.
Some people in cannabis say this business allows the small business owner an advantage, right now, due to its basic illegality on a federal level. Do you think that is truly a help or a hindrance to the overall industry?
So certainly the federal illegality keeps a lot of prospective participants out of this industry. They won't touch it either because it's federally illegal, or because of the perceived reputational risk. This really does give cover to other, arguably smaller-scale operators to develop and build their business models while that protective shield is in place.
What is the impact of that? Well, one of the impacts is on a cultural level. And that is to say that many in the cannabis community actually fear Big Corporate, such as it might be defined. And so here's an opportunity to develop businesses with their own ethos, and their own cultural values, in such a way that, when federal legalization happens and other participants come into play, including Big Corporate, they're going to have to respect the ethos and the values of these companies that have had a chance to build up and prosper.
But I've spoken with advertising executives who say some big beer and cigarette companies already have their ad campaigns in place, and they're just waiting for national cannabis legalization. Isn't there a history of these small businesses getting "big-footed" by the bigger ones?
There certainly is a history of it. But again, they're only going to be able to take over and superimpose, perhaps, their own values systems if doing so would allow them to be successful in this new industry for them.
And the case that I'm making is that, the opportunity to develop and ethos and a culture and a system that is different from the ones that are conventionally known for some of these bigger companies, they don't want to poison or taint what they're buying into. And so they will have to actually, in the best-case scenario, have to respect the mores of the industry that develops before they can get in there.
This is kind of the tail wagging the dog, for once?
In the best of all possible senses, yes.
Posted-In: Cannabis marijuanaNews Psychology Events Startups Interview General Best of Benzinga
View Comments and Join the Discussion!