#PreMarket Prep Guest List For The Week of June 30, 2014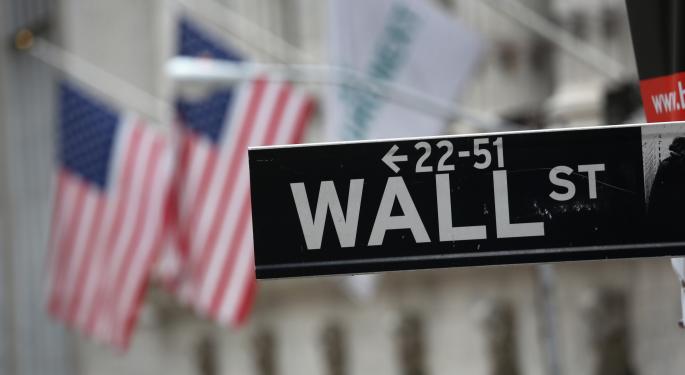 It's a short week for Benzinga's #PreMarket Prep broadcast, sponsored by OptionsHouse, but it's jam-packed with great guests!
You'll hear Dennis Gartman, Marc Faber and much more on when you tune in at 8:00 am EST Monday-Friday here for market analysis and insight.
Monday, June 30, 8:35 a.m.
Chris Benedict (@DataLend), Vice President of DataLend
As DataLend's lead business analyst, project manager and quality assurance expert, Chris Benedict helped oversee the development and subsequent launch of the business in January 2013. Benedict previously was vice president of Product Development at EquiLend, and worked in various roles at BearingPoint, Pershing Securities, Sherwood Securities and Yamaichi International (America).
9 a.m.
Randy Bateman, President of Huntington Asset Advisors and CIO of Huntington Funds
Randy Bateman has more than 25 years of experience in managing fiduciary accounts. He's responsible for $3.8 million in Huntington Funds and has worked as an analyst and portfolio manager for four major banks. He obtained his Financial Analyst designation in 1978.
9:15 a.m.
Raghee Horner (@RagheeHorner), Trader and Founder of EZ2Trade Software
Raghee Horner is also an entrepreneur, and author. She is a regular contributor at a number of sites including FXStreet, Trading Markets, eSignal and a featured speaker at the Forex and Traders Expos.
9:30 a.m.
Sean Udall (@UdallTechStrat), Tech Stock Strategist
After nearly doubling his money on NVLS Systems in the early 1990's, Sean Udall has been hooked on tech stocks ever since. He has more than 20 years of experience working for some of the biggest firms in the country (Morgan Stanley, Salomon Smith Barney), managing over $350 million in client assets, and writing prolific content on the tech sector.
Tuesday, July 1, 8:15 a.m.
Victor Ricciardi (@victorricciardi), Assistant Professor of Finance Management at Goucher College and Co-Author of "Investor Behavior: The Psychology of Financial Planning and Investing"
Victor Ricciardi is an Assistant Professor of Financial Management at Goucher College. He teaches undergraduate courses in personal financial planning, corporate finance, investments, behavioral finance, and the psychology of money. Ricciardi began his professional career in NYC as a mutual fund accountant for Dreyfus Corporation and Alliance Capital Management.
8:35 a.m.
Nic Chahine (@racernic), Marketfy Maven and Author of 'Create Income with Options Spreads'
Nic Chahine will join the show every Tuesday to discuss the week's options outlook.
9 a.m.
David Hornik (@davidhornik), Investor at August Capital and Author of VentureBlog.com
David is currently a lecturer at the Harvard Law School, where he teaches entrepreneurship and venture capital, and previously lectured at Stanford's Graduate School of Business, where he taught intellectual property.
9:20 a.m.
Peter Tuz, President & Director, Senior Security Analyst Portfolio Manager, Chase Growth and Chase Mid-Cap Growth Funds
Peter Tuz is a CFA charter holder. Before joining Chase in 1997, he spent 10 years as a senior analyst and officer with two NYSE member firms. He serves as a trustee for Ripon College where he is a member of its investment committee.
Wednesday, July 2, 8:35 a.m.
Harlan Pyan (@AllAboutTrends), Co-Founder of All About Trends
AAT is a subscription-based newsletter service focused on helping individuals secure consistent profits in the market by trading what they see, not what they think, hear or fear.
9 a.m.
Dennis Gartman (@gartmanletter), 'The Gartman Letter'
Dennis Gartman has been directly involved in the capital markets since August of 1974, after his graduate work at the North Carolina State University. Gartman was an independent member of the Chicago Board of Trade until 1984, trading in treasury bond, treasury note and GNMA futures contracts. In 1984, Gartman moved to Virginia to run the futures brokerage operation for the Sovran Bank, and in 1987, Gartman began producing "The Gartman Letter" on a full-time basis.
9:25 a.m.
Todd Schoenberger (@TMSchoenberger), Founder and Managing Partner of LandColt Capital LP
Martha's fascination with the markets and business started at the age of nine. She made her first investment while still a teen. Her theory on Cycle Evolution is a landmark work on financial cycles.
Thursday, July 3, 8:35 a.m.
Fari Hamzei (@HamzeiAnalytics), Founder of Hamzei Analytics
Fari Hamzei joins the show every Thursday, bringing his wealth of knowledge on aggressive equity options and index futures trends.
9 a.m.
Marc Faber (@gloomboomdoom), Author of "The Gloom Doom & Boom Report"
Dr. Marc Faber is the author of several books including " TOMORROW'S GOLD – Asia's Age of Discovery" which was first published in 2002 and highlights future investment opportunities around the world. A regular speaker at various investment seminars, Faber is well known for his "contrarian" investment approach. He is also associated with a variety of funds and is a member of the Board of Directors of numerous companies.
9:25 a.m.
Rachel Fox@FoxonStocks), Actress and Author of FoxOnStocks.com
17-year old stock trader, musician & actress on Desperate Housewives and Melissa & Joey. The information on the Fox on Stocks website helps you go from Zero to Opening Your Own Investing or Trading Account and more.
No show on Friday, July 4. Enjoy your holiday weekend!
Posted-In: #PreMarket Prep Benzinga #PreMarket Prep Chris Benedict David Hornik Dennis Gartman Fari HamzeiPre-Market Outlook General Best of Benzinga
View Comments and Join the Discussion!