Economy Shrinks; Equities Rip, Bonds Dip
The S&P 500 is set to close in the green after the US posted a record change in the annual growth rate of the Gross Domestic Product. This is the first time since 1947 that a change in the estimate of more than 1.5 percent occurred outside of an NBER-defined recession. Goldman's Jan Hatzius commented in a note:
"While there is broad consensus that the economy is not in recession, the weakness in the GDP numbers has raised questions whether 2014 will prove to be yet another year in which initially high hopes for growth are ultimately disappointed."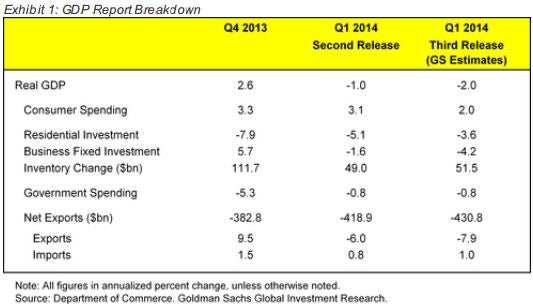 The destruction in numbers used to represent the health of the economy is clearly visable. Traders around the street are wary of what's coming, especially when the bond market yields collapse to new lows on the back of the third and final disappointing GDP number for Q1 while equity indeces continue their bull run and close in the green.
S&P 500 E-mini Futures in White, 10 Year US Treasury Future in Pink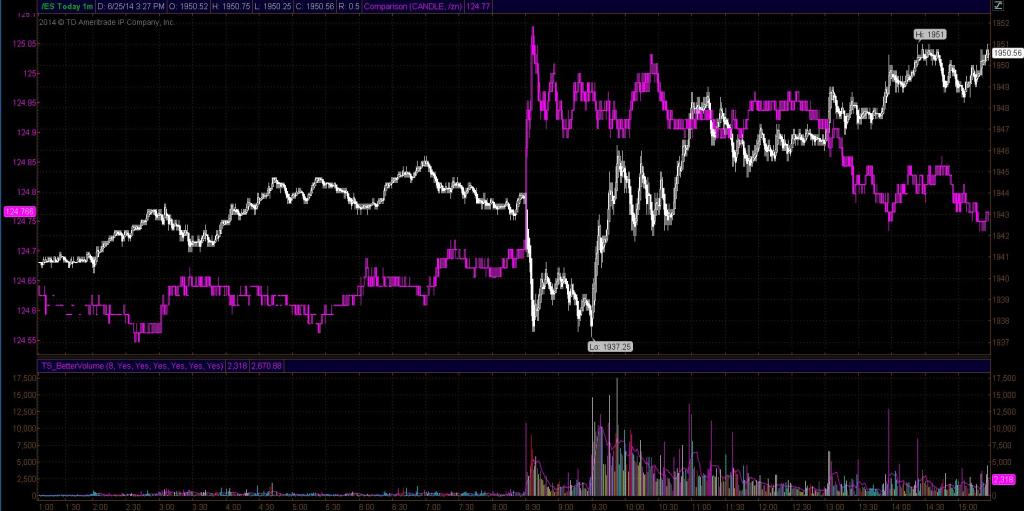 As Deutsche Bank noted yesterday, this period certainly is the "quiet before the storm".
"A remarkable calm has settled over global financial markets in recent months, with volatility indicators testing new lows, interest rates surprisingly subdued in the face of strengthening employment and inflation data, and risk appetite showing impressive signs of growth".
View Comments and Join the Discussion!