Federal Judge Allows Lawsuit Against LinkedIn To Proceed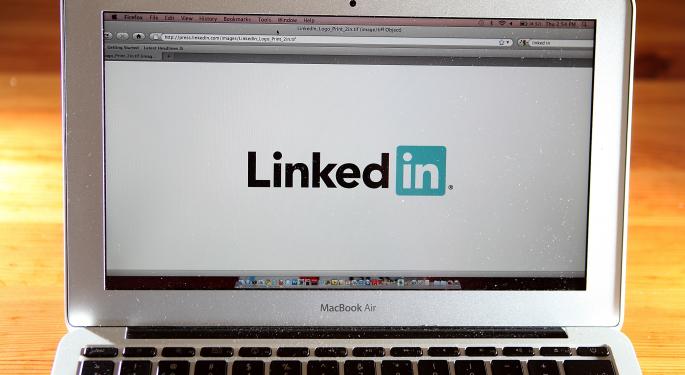 A federal judge in northern California has rule that the LinkedIn (NYSE: LNKD) can be sued by customers who say the business networking site violated their privacy.
Plaintiffs in a class action lawsuit accuse Linkedin of harvesting third-party email accounts without the users' consent – appropriating their names, pictures, likenesses and identities "to advertise its products and services for a commercial purpose without Plaintiffs' consent," and for deceptive and unfair business practices.
The lawsuit notes that, when users sign up for a LinkedIn account, they have to provide an external email address as their user name – and it claims the web site uses that information "to hack into the user's external email account and extract email addresses."
Related: Do Minimum Wage Hikes Always Lead To Higher Prices?
Reuters, meanwhile, quoted Thursday's 39-page decision by U.S. District Judge Lucy Koh in San Jose, California – who ruled that, while LinkedIn customer may have agreed to an "endorsement email" while setting up their accounts, they did not consent to have the website send an additional set of email reminders once their first email is ignored.
And that practice, Koh wrote, "could injure users' reputations by allowing contacts to think that the users are the types of people who spam their contacts or are unable to take the hint that their contacts do not want to join their LinkedIn network."
In fact, she continued, "by stating a mere three screens before the disclosure regarding the first invitation that 'We will not … email anyone without your permission,' LinkedIn may have actively led users astray."
A LinkedIn spokesperson, meanwhile, emailed Bloomberg that the company was pleased the court "rejected plaintiffs' unfounded 'hacking' claims and found that LinkedIn members consented to sharing their email contacts with LinkedIn."
"We will continue to contest the remaining claims, as we believe they have no merit," the spokesperson added.
View Comments and Join the Discussion!
Posted-In: Class Action Lawsuit internet privacy issues professional netowrking social networkingNews Legal Tech General Best of Benzinga