Will OpenTable Receive A Higher Offer?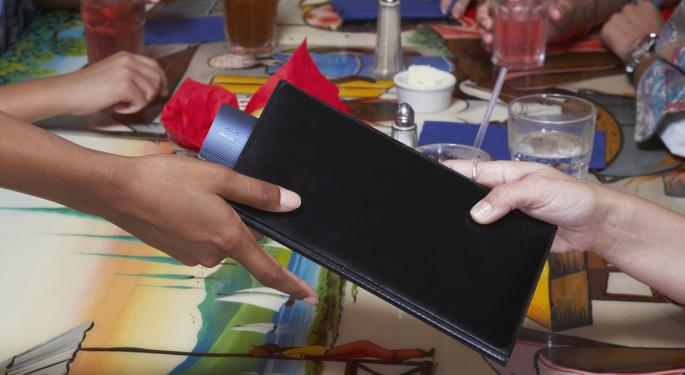 Shares of OpenTable (NASDAQ: OPEN) are up almost 48 percent to $104.17 per share after Priceline (NASDAQ: PCLN) announced it would buy each share for $103.
If traders did not expect another offer, shares might be trading at or below $103 to account for the time value of money and probability the deal would fall apart. With OpenTable shares trading a percent over the acquisition price, traders may be speculating on another offer.
This bullishness may be more a result of market sentiment than the probability that another bid will take place.
Related: OpenTable Sympathy Companies On Fire
2014 has been filled with acquisitions, including more than one high-profile case where offers flew back and forth for the company being bid on. Hillshire (NYSE: HSH), for example, received an initial offer for $45 per share and received a final $63 per share offer last week.
When looking at the possibility of another deal, there are not many companies in the space that could make an offer greater than $2.6 billion for OpenTable. Looking quickly at market cap, Priceline is a giant in the industry with a $64 billion market cap: Tripadvisor has a $14.5 billion cap, Expedia's is $9.6 billion and Orbitz has just an $882 million cap.
Speculation may abound that a private equity fund could try to take OpenTable out, but the firm does not have characteristics of a typical PE target: earnings are up 21 percent (also faster than revenue) over the past year, fundamental ratios are very high and margins are already far above the industry average.
In addition, because the boards of both companies have approved the transaction, there is the probability of a termination fee.
Shares of peer companies are also moving significantly higher, with several double-digit gains.
Shares of OpenTable were last up 47.5 percent, while Priceline has given up 1.75 percent.
Posted-In: News M&A Trading Ideas Best of Benzinga
View Comments and Join the Discussion!