5 Things Every Detroit Entrepreneur Should Know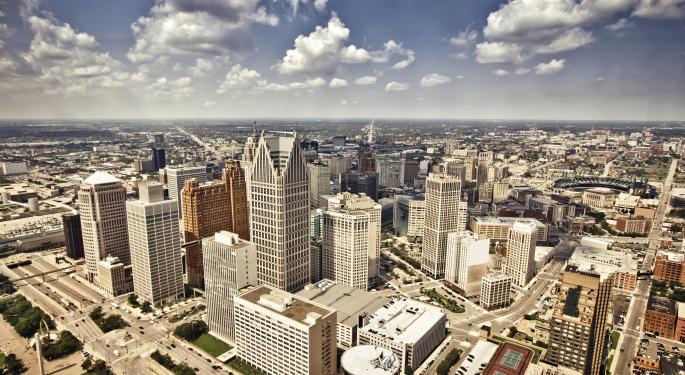 Detroit is a gritty beacon of entrepreneurship, which is why it was one of the cities chosen to host Project Startup Live — a forum and pitch competition to support local startups.
Project Startup Live is a partnership between A&E, Comcast Business (NASDAQ: CMCSA) and crowdfunding website RocketHub.
Before the pitch competition, a panel of local business professionals and representatives from the partners gave advice for small businesses. These are the most important points they made.
Detroit is not the next Silicon Valley
Or Silicon Alley, or anything like that. And it shouldn't be.
"There are so many unique dynamics to this community. It's got this scrappy entrepreneurial vibe," RocketHub CEO Brian Meece said.
Related Link: 5 Cool Facts About DVP CEO Josh Linkner
Meece added Detroit is a very exciting place right now. In addition to a lot of creative energy, there are plenty of resources to get an idea up and running. RocketHub sees a lot of activity on its platforms coming from Detroit.
Before money, seek out advice
A big mistake entrepreneurs often make is seeking out venture capital before they're ready, said Paula Sorrell, vice president of entrepreneurship, innovation and venture capital for the Michigan Economic Development Corporation.
"Ninety-five percent of the companies that come through the door are just looking for money," Sorrell said. "In reality, they need a lot of help before they actually get the money to make sure they put the best foot forward."
The MEDC relies heavily on mentors, Sorrell said. They seek out people who have built up successful tech companies and are now trying to give back.
Get media coverage
News organizations are limited in how much they can cover, but WDIV-Local4 News anchor Rhonda Walker said that they could definitely do better in representing the startup and entrepreneurial community in metro Detroit. She encouraged people to share their stories.
"We're either as good as the information we're able to gather or the information that's provided to us, and we're always looking for stories," she said. "So, when you have them, send them. And keep sending them."
The MEDC hasn't done a good job of sharing the successes of Michigan businesses, Sorrell said, but the organization has really started to focus on that in the past year. A lot of people are especially interested in Detroit.
"Everyone seems to love a phoenix from the ashes type of story," Sorrell said.
Related Link: Josh Linkner's New Book Talks The Key To Survival & The City Of Detroit
Sell your story
Crowdfunding may seem like trying to get funding for ideas, but it's more about funding people and their stories.
"There's actually an emotional connection often that funders have with the stories of those that are running campaigns and the impact that they're looking to have, whether it's starting a company or a social endeavor," he said.
Be obsessed
While it's important to recognize what's happening in the competitive landscape, it's more important that you are obsessed with your idea.
"Odds are, if it's been gnawing at you, it's been gnawing at someone else as well," Meece said. "I always find that the best ideas kind of find me, and then I just can't let them go and have to see them through."
View Comments and Join the Discussion!
Posted-In: A&E Detroit entrepreneur Project Startup LiveTopics Startups Small Business General Best of Benzinga