Can One Startup Raise $1 Billion?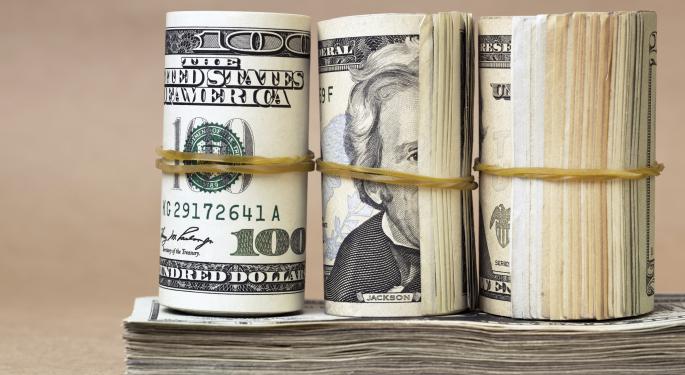 It's not uncommon for startups to brag about raising $100 million.
In January, View (a startup that builds glass windows that can react to external conditions) announced that it had raised $100 million -- all from one investor.
In March, Actifio (which focuses on data storage and data management) announced that it also raised $100 million.
In May, Anaplan (a business planning and execution platform) raised $100 million in new money, bringing the total funds to $150 million.
These weren't the first startups to cross the $100 million mark, and they won't be the last.
Related Link: Why Entrepreneurs Should Try To Kill Their Startup Ideas
Consequently, entrepreneurs may begin to anticipate the first $500 million raise -- or better yet, the first $1 billion investment.
But is more money the answer? Can any entrepreneur honestly expect to obtain such a large investment?
"You can only raise the money if the investors are willing to give it you," John Schwarz, co-founder and CEO of Visier, told Benzinga. "I would be surprised if there were many investors that are willing to spend a billion dollars on an unproven concept or startup that doesn't have a track record."
Visier recently announced that it had raised $25.5 million in a Series C round of funding. The money will be used to scale the business as the company attempts to grow its efforts in workforce analytics and planning solutions.
Schwarz was not particularly excited about the possibility of a company raising $1 billion. He recommends that entrepreneurs take as little as possible.
"You need to be very frugal," he said. "You need to make sure that you only spend money on the things that you absolutely must have to take the company to the next step."
In the software space, Schwarz said that people are everything. If a company doesn't have the right engineers or the right sales people, it won't make much progress. Thus, he knew that all of the money he initially raised would be spent on attracting the right employees.
"You have to make sure that you have the right people and that they are committed to stay for the duration and that you treat them well," Schwarz added. "And of course, you share some of the future opportunities that are available, [such as] stock options."
Schwarz believes that all of this can be done reasonably and inexpensively -- if a company manages the resources well and if it has a plan that is rational and executable, he said.
Related Link: Should You Sell Your Startup?
Long-Lasting Money
Dave Weisbeck, Visier's Chief Strategy Officer, also spoke to Benzinga about the challenge of raising funds.
"One of the things we looked at was to say, how long do we want this round to last?" said Weisbeck. "Was it 18 months or two years? It'd be a good guidepost for other entrepreneurs to think about that timing, and then work backwards and say, 'What are we going to need to raise in order to be able to get to the business plan we want in that timeframe?'"
Weisbeck said that if entrepreneurs build a plan and do what they say they're going to do, the next step should be much less difficult.
"When you get to that next point of needing to raise funds again, you're going to find that it's easy, and you're going to find that you have more control over that raise," said Weisbeck.
Disclosure: At the time of this writing, Louis Bedigian had no position in the equities mentioned in this report.
View Comments and Join the Discussion!
Posted-In: Actifio Anaplan comments Dave Weisbeck John SchwarzSuccess Stories Startups Tech Best of Benzinga