#PreMarket Prep Guest List For The Week of June 9, 2014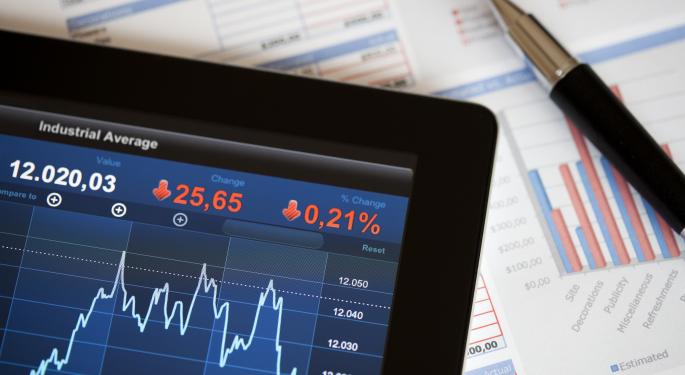 Another week full of new and familiar faces on the #PreMarket Prep broadcast, sponsored by OptionsHouse.
We'll even be doing a book giveaway on the show this week! But,t you have to tune in at 8:00 am EST Monday-Friday here to find out what day it will be.
Monday, June 9, 8:35 a.m.
Steve Burns (@SJosephBurns), Trader, Author and Blogger at NewTraderU.com
Steve Burns has been an active and successful trader for more than 13 years. He is the author of the best seller New Trader, Rich Trader, Show Me Your Options and How I Made $2,000,000 in the Stock Market. New and Revised for the 21st century.
9 a.m.
Kevin McPartland (@kmcpartland), Principal of Market Structure and Technology at Greenwich Associates
Kevin McPartland leads the firm's market structure and technology practice and has nearly 15 years of capital markets industry experience with a deep expertise in OTC derivatives and financial services technology.
9:20 a.m.
Anne-Marie Baiynd (@AnneMarieTrades), Author and Financial Analyst
Anne-Marie Baiynd is a trader, author and financial analyst best known for her book, The Trading Book Course: A Practical Guide to Profiting with Technical Analysis.
Tuesday, June 10, 8:35 a.m.
Nic Chahine (@racernic), Creating Income with Options Spreads
Nic Chahine will join the show every Tuesday to discuss the week's options outlook.
8:50 a.m.
Annie Logue (@annielogue), Freelance Writer and Consulting Analyst
Annie Logue is the author of Emerging Markets for Dummies, Socially Responsible Investing for Dummies, Day Trading for Dummies, and Hedge Funds for Dummies, and has written for Barron's, Newsweek Japan, and Entrepreneur, among other publications.
9:20 a.m.
Todd Sullivan (@ToddSullivan), Founder of Rand Strategic Partners
Todd Sullivan is the Founder of Rand Strategic Partners, a long/short hedge fund, the author of the ValuePlays blog and an angel investor in Estimize, DailyWorth, Mile High Organics, Shatki and Agua Enerviva.
Wednesday, June 11, 9 a.m.
Harlan Pyan (@AllAboutTrends), Co-Founder of All About Trends
AAT is a subscription-based newsletter service focused on helping individuals secure consistent profits in the market by trading what they see, not what they think, hear or fear.
9:20 a.m.
Sheldon McIntyre (@hertcapital), Founder of 360° Virtual Advisor
Sheldon McIntyre founded 360° Virtual Advisors in 2010. He has over 14 years of experience in the investment industry.
Thursday, June 12, 8:35 a.m.
Fari Hamzei (@HamzeiAnalytics), Founder of Hamzei Analytics
Fari Hamzei joins the show every Thursday, bringing his wealth of knowledge on aggressive equity options and index futures trends.
9 a.m.
Vlad Karpel(@tradespoonm), Founder of Tradespoon
Vlad Karpel is a veteran investor and former OptionsXpress EVP.
9:20 a.m.
Leigh Drogen (@LDrogen), Founder and CEO of Estimize
Prior to founding Estimize, Drogen was the founder and CIO of Surfview Capital LLC, a quantitative hedge fund utilizing a strategy based on momentum and trends. He was also an early member of the team at StockTwits, where he worked on business development, community, and media.
Friday, June 13, 8:35 a.m.
Sam Parikh (@smartertrader), 25-year Stock and Options Trader
Sam Parikh uses strategies and methods that are constantly changing to meet the dynamic environment of today's market.
9 a.m.
Ralph Acampora(@Ralph_Acampora), Director of Technical Analysis for Altaira Wealth Management
Ralph Acampora is a pioneer in the development of market analytics and has a global reputation as a market historian and a technical analyst.
9:20 a.m.
Todd Schoenberger (@TMSchoenberger), Founder and Managing Partner of LandColt Capital LP
Prior to establishing the firm, Todd Shoenberger served as the Executive Director of brokerage for USAA Brokerage in San Antonio, TX, a position for which he was credited with having returned the division to profitability.
View Comments and Join the Discussion!
Posted-In: Anne-Marie Baiynd Annie Logue Fari Hamzei Harlan Pyan Kevin McPartland Leigh DrogenPre-Market Outlook Interview Best of Benzinga