Why Entrepreneurs Should Try To Kill Their Startup Ideas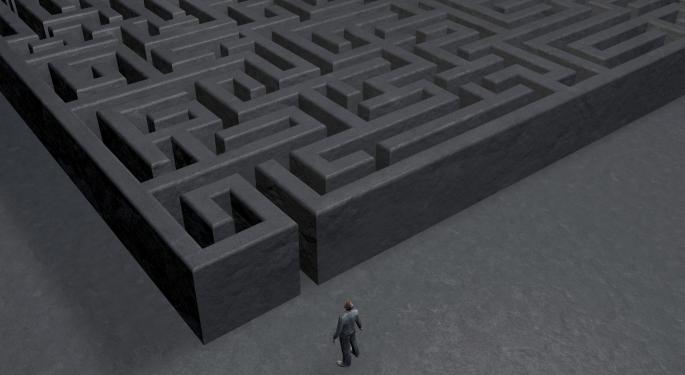 What's the best way to ensure your startup will succeed?
According to David Gomel, co-founder and co-CEO of Finom (a new matchmaking site for consumers and investment advisors), entrepreneurs can test their success by doing everything they can to kill their ideas.
"Instead of trying to figure out how to make an idea work, I think a lot of entrepreneurs would benefit instead from trying to kill their idea," Gomel told Benzinga.
"The success in their endeavor is really figuring out how your idea cannot work," he added. "We spent a lot of time going through every little unknown point early on, and taking meetings, and tried to figure out why [Finom] wasn't possible. We failed at that mission, but it gave us a lot of conviction that we could do something with this."
Related: The Most Important Startup Advice Most Entrepreneurs Never Get
Finom may not be the norm, but if entrepreneurs succeed in killing their ideas, they shouldn't be too disappointed.
"The flip side of that is that if you do succeed in killing your idea, you've saved yourself a lot of money and time," said Gomel. "That's very important."
Be Out Of Synch
Entrepreneurs shouldn't necessarily work with individuals who are always in synch with each other.
"I think sometimes being out of synch with your partners is a good [thing]," Gomel noted. "It's easy to kind of always want to have your peak moments at the same time as the others. But sometimes it's helpful to have each other to fall back on when you're not at your peak and vice versa."
It's not just about having different skills. Gomel said startups could also benefit from having individuals with different personalities and temperaments as well.
Shift Your Focus
When building Finom, Gomel said he and his partners tried to focus on an exciting area that was (up until now) mostly ignored by entrepreneurs.
"FinTech is [now] one of those spaces that a lot of people are putting a lot of time into," he said. "It's exciting to be in a space where there's a lot of attention."
Believe In Your Mission
Lastly, Gomel said, it's important for entrepreneurs to "really believe" in their mission.
"There are ups and downs through entrepreneurship, whether you gotta go through regulatory hoops or figure out financing or operations aren't working exactly as you expected," Gomel explained.
But when you have a "clear sense of purpose," Gomel concluded, it's easier to fall back on that -- as opposed to a business without purpose and without passion.
Disclosure: At the time of this writing, Louis Bedigian had no position in the equities mentioned in this report.
Posted-In: David Gomel Finom startupsNews Success Stories Startups Tech Interview Best of Benzinga
View Comments and Join the Discussion!