Billionaire Face-Off: Fisker's Lu Guanqiu Takes On Tesla's Elon Musk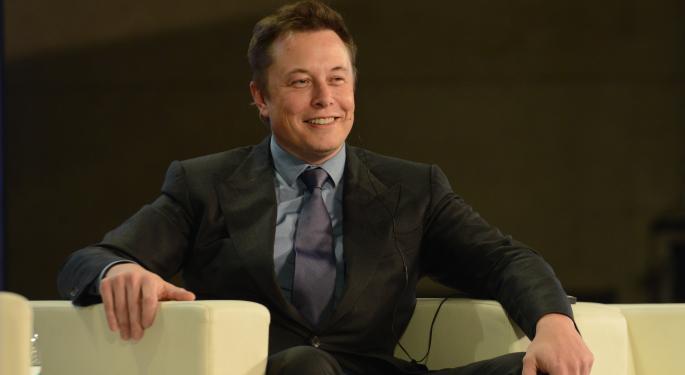 Nothing is quite as entertaining as a 'grudge match' between a couple of rich guys. If Chinese billionaire Lu Guanqiu meant what he said, there could be an electric car 'battle royale' in the making between Lu and Tesla (NASDAQ: TSLA) CEO Elon Musk.
Lu, who now owns bankrupt Fisker Automotive Holdings said he plans to challenge Musk's Tesla in the United States. At his headquarters in Hangzhou, Zhejiang province last week, Lu said, "I'll put every cent that Wanxiang earns into making electric vehicles. I'll burn as much cash as it takes to succeed, or until Wanxiang goes bust."
Related: Elon Musk: $35,000 Tesla Coming In Three Years
Lu is chairman and founder of China's Wanxiang Group, China's largest auto-parts maker. Lu is also believed to be worth about $3.1 billion. South African entrepreneur Elon Musk, who serves as CEO of Tesla, has a personal net worth of $8.4 billion.
Lu has pegged his hopes to compete with Tesla, first in the U.S. and eventually in China, on Fisker's hybrid Karma sports car. Automotive experts loved the Karma's sleek looks but found a number of technical flaws in its design.
Tesla's Model S has a U.S. MSRP starting at $69,900. The Karma, which was made in Finland, sold for $103,000 before Fisker filed for bankruptcy in late 2013.
Musk, who has also said Tesla plans to sell electric cars in China, has already opened one Tesla store in Beijing with a second store set to open eventually in Shanghai. The Tesla Model S 60, which recently launched in China, sells for 648,000 Yuan, or $104,000.
For both companies, U.S. manufacturing would be considered a stepping stone to the Chinese market.
By acquiring Fisker, Lu gained access to advanced technologies which put him much closer to electric car production than he would have been otherwise. In addition, once Lu is ready to move production to China, he could have a "hometown" advantage over Musk when it comes to help from the Chinese government.
Musk, on the other hand, is much further along in the technology and already selling cars in China. Tesla is also building a network of charging stations to help overcome one of the main obstacles to electric car adoption in both the U.S. and elsewhere: the lack of well-spaced "re-fueling" sites.
Lu's Fisker holdings include an abandoned General Motors plant in Wilmington, Delaware, a possible site for U.S. production once the company is ready to begin the manufacturing process.
Tesla's cars in the U.S. are assembled in Fremont, California, and the company is about a month away from breaking ground on a lithium ion battery Gigafactory.
In an interview last week, Lu said, "The road is still very long. We want to concentrate for now on manufacturing in the U.S. If I don't succeed, my son will continue with it. If he doesn't make it, my grandson will."
At the time of this writing, Jim Probasco had no position in any mentioned securities.
View Comments and Join the Discussion!
Posted-In: Elon Musk Fisker General Motors Gigafactory Model S TeslaTop Stories Tech Best of Benzinga