After Much Anticipation, GoPro Publicly Files IPO Prospectus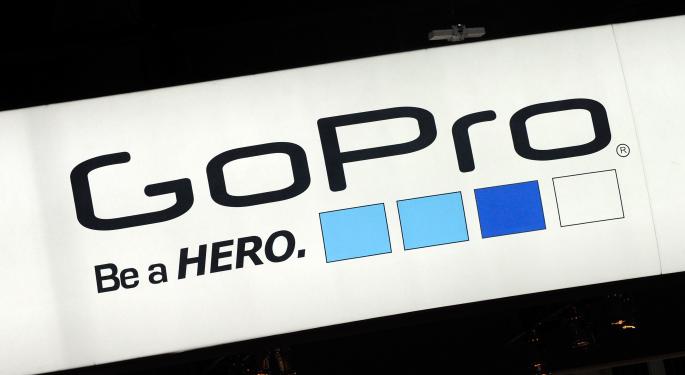 San Mateo, California-based camera maker GoPro filed its public prospectus to go public on the Nasdaq Stock Market on Monday.
The company makes wearable cameras that have become immensely popular with extreme sports enthusiasts, including surfers, skiers and rock climbers. In addition, the company's line of cameras have been gaining more mainstream traction. For example, according to Bloomberg, fire departments have been using them for training, marine biologists for undersea research -- and the U.S. Army uses them to test the damage inflicted to its Humvees from roadside bombs.
GoPro was founded in 2003 by California surfer Nick Woodman, 37. In a uniquely American story of success, Woodman was inspired during a trip to Australia to create a wearable camera, after being disappointed by the inability of photographers to get high-quality action photos.
Fast-forward 12 years, and now Woodman is a billionaire about to take one of the country's coolest companies public. GoPro is the fastest-growing digital imaging company in the world, and more than doubled its annual revenue every year between 2004 and 2012.
Related: 7 Stocks To Watch Ahead Of Lockup Expirations And PDUFA Dates
In its most recent fiscal year, GoPro recorded revenue growth of 87 percent to $985.7 million. Profits were also up nearly 100 percent to $60.6 million. The company is looking to raise $100 million according to its prospectus, but that figure will likely change. According to the filing, JPMorgan Chase (NYSE: JPM), Citigroup (NYSE: C) and Barclays (NYSE: BCS) will handle the much anticipated IPO with the funds slated to repay debt and for general corporate purposes.
Unlike many entrepreneurs, Woodman still holds a significant slice of his company's equity. Bloomberg reports he retains 49 percent voting power and, according to Forbes, owns 45 percent of GoPro. Other major shareholders, some of which will be filing to sell shares in the IPO, include Riverwood Capital, Walden International, Steamboat Ventures, Sageview Capital and U.S. Venture Partners. In 2012, Foxconn also made a $200 million investment in GoPro which valued the company at $2.5 billion at the time.
GoPro will reportedly be listed on the Nasdaq under the ticker symbol GPRO. The company initially confidentially filed to go public back in February under the Jumpstart Our Business Startups Act. Following the public disclosure of its IPO prospectus on Monday, GoPro will now have to wait at least 21 days before formally beginning its marketing pitch to prospective investors.
Posted-In: Bloomberg camerasNews IPOs Success Stories Startups Tech Media Best of Benzinga
View Comments and Join the Discussion!