Does Pinterest Want To Replace Google Search With Guided Search?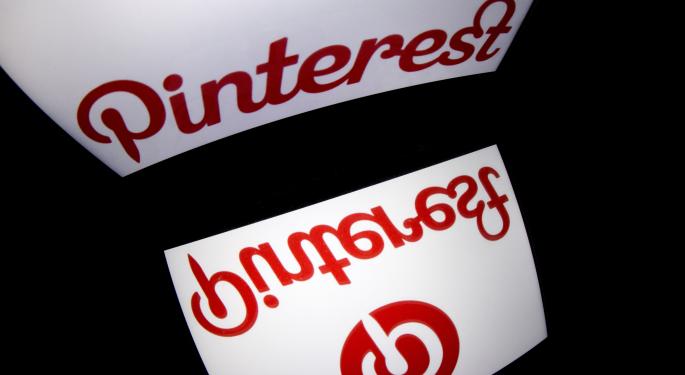 Pinterest, which promotes itself as a visual search engine after starting its Internet life as a scrapbooking website, just raised $200 million from investors. Again. The company raised $225 million last October and has raised $764 million to date according to ReadWrite.
The latest round of fundraising, TechCrunch said, was led by SV Angel and could keep the company, valued at $5 billion, going until monetization makes the company self-sustaining.
Monetization has never been a "hurry up" proposition at Pinterest. Jon Jenkins, Pinterest's former head of engineering told ReadWrite last August, "We're extremely fortunate to be well funded right now. We don't feel the pressure to monetize unnaturally."
Pinterest is positioned in a segment referred to as the Visual Web. The Visual Web concentrates on images versus text for all things Internet including commerce.
Related: Could Pinterest Be the Next Social Media IPO?
Guided Search, the site's newest creation, could be seen as a potential competitor to search giant, Google (NASDAQ: GOOG)(NASDAQ: GOOGL). Google may not be concerned just yet – but visual search is growing. As Pinterest says on its Guided Search slide show: "Sometimes you don't know what you're looking for until you see it."
Shifting from social sharing (pinning) to visual search has clearly been a focus for Pinterest.
Considering the fact that Pinterest's millions of users helped it amass a catalog of literally billions of images – all categorized by consumers and by brand – the move makes sense.
More importantly, many of the images are of products. That makes Pinterest a potential electronic "Home Shopping Network" of immense proportions. It wouldn't be idle speculation to think businesses might be interested in shifting some of their Google search advertising dollars to Pinterest.
Putting Pinterest's potential as a visual search engine in perspective, SV Angel founder, David Lee told TechCrunch he didn't see direct competition with Google as an accurate portrayal.
Lee said, "I wouldn't position it to take on Google, it's a new platform. Whether it is planning your next vacation, planning your wedding, or planning things to buy for your home, all those activities blend discovery and search."
All that plays well with Pinterest's Guided Search feature, described in the YouTube video below:
Lee discussed the contrast with Google search telling TechCrunch, "Google is 'I'm looking for this particular camera and model number.' Pinterest is discovery: 'What are the cool cameras?'"
At the time of this writing, Jim Probasco had no position in any mentioned securities.
Posted-In: Google Guided Search pinterest SV Angel YouTubeTech Best of Benzinga
View Comments and Join the Discussion!